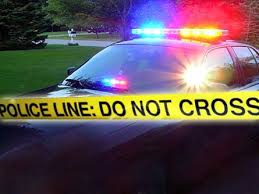 The recent news about a young veteran who had mental health problems and was found running naked in his apartment complex, who the police shot, has the attention of many Georgia residents, especially me.  You probably have read or seen the story on the news.  Anthony Hill was a 27 year old U.S. Veteran who had known mental health problems, including bipolar disorder. He was found running naked around his apartment complex knocking on doors.  He had done no harm to anyone. He was obviously unarmed as he was naked!  Witnesses indicate Mr. Hill was about 180 feet away from the DeKalb County police officer who ultimately shot him when the officer first encountered Mr. Hill.  The DeKalb County police officer, like every other police officer, was armed with a taser.  For unknown reasons, the officer pulled his gun instead and shot Mr. Hill. Mr. Hill died.
As far as I have seen in news reports, Mr. Hill had violated no law (except maybe public decency?), had harmed no one, had not touched the police officer, had not resisted arrest…in short had done absolutely nothing to justify being killed at the hands of a DeKalb County police officer. Is this excessive force?  Absolutely!  Is it a crime?  Yes, I think it is. This conduct, shooting a totally innocent, obviously unarmed man rises to the level of a crime, manslaughter perhaps, and the DeKalb County District Attorney's Office should seek an indictment. And if you don't think for a minute that Mr. Hill could have been you or your loved one, you need to think again.
What is going on with police forces lately?  There seems to have been a rash of unjustified shootings of innocent, unarmed people. Some of these shootings are race-related, for sure.  But there doesn't seem (at least right now) to be a racial issue involved with the shooting of Mr. Hill.  What was involved was the patently obvious lack of appropriate training of police officers on how to deal with a person who is exhibiting signs of a psychotic break or mental instability.
Just exactly what is "excessive force" anyway?  And when do police officers violate the law against "excessive force"?  This has become such a hot topic lately in the United States that news outlets are doing stories trying to define it for their viewers. The legal answer is that what seems to be common sense "excessive force" may not amount to legally "excessive force" in the courts. And that is a shame.
You shouldn't be killed by the police because of your mental health issue. (Can we all agree on that?).  Police officers should be the very ones to offer help to you.  But bringing successful lawsuits against police departments and individuals officers are notoriously difficult.  Most such suits must be brought under a Federal statute, 42 U.S.C. Section 1983 which is entitled "Civil Action for Deprivation of Rights."   It provides: "Every person who, under color of any statute, ordinance, regulation, custom, or usage, of any State or Territory or the District of Columbia, subjects, or causes to be subjected, any citizen of the United States or other person within the jurisdiction thereof to the deprivation of any rights, privileges, or immunities secured by the Constitution and laws, shall be liable to the party injured in an action at law, suit in equity, or other proper proceeding for redress…."
42 U.S.C.A. § 1983.
Simple enough, right? Well, in the words of Coach Lee Corso, "Not so fast!"
In every such case, the police department and the officers will assert the defenses of sovereign immunity and qualified official immunity.  And they usually work. These defenses can be absolute defenses, meaning if the trial court judge agrees they apply to the facts of the case, the defendants are granted judgment as a matter of law and the case is over. The Supreme Court has held that, under
42

U.S.C

. §

1983
, "local governments can be held liable [only] for constitutional torts caused by official policies."
Carter v. City of Melbourne, Fla., 731 F.3d 1161, 1166 (11th Cir.2013)
(citing
Monell v. New York City Dep't of Soc. Servs., 436 U.S. 658, 694, 98 S.Ct. 2018, 56 L.Ed.2d 611 (1978)
). And yet failure to train police officers properly is rarely actionable. "To be sure, a plaintiff's entitlement to relief under
42

U.S.C

. §

1983
is "most tenuous where a claim turns on a failure to train."
Connick, 131 S.Ct. at 1359
. This is because courts place an "intentionally onerous" burden on plaintiffs seeking relief against municipalities pursuant to a failure-to-train theory of liability as any "lesser standard of fault would result in de facto respondeat superior liability on municipalities."
Gold v. City of Miami, 151 F.3d 1346, 1351 n. 10 (11th Cir.1998)
(emphasis omitted) (quoting
Harris, 489 U.S. at 391–92
) (internal quotation marks omitted)."
A prime example of how hard these types of lawsuits for deprivation of civil rights are is
Hope v. Pelzer
,  
536 U.S. 730 (2002).
Mr. Hope was represented by my friend and fellow Georgia trial lawyer Craig Jones.   Mr.
Hope
, then an Alabama prison inmate, was twice handcuffed to a hitching post for disruptive conduct. During a 2–hour period in May, he was offered drinking water and a bathroom break every 15 minutes, and his responses were recorded on an activity log. He was handcuffed above shoulder height, and when he tried moving his arms to improve circulation, the handcuffs cut into his wrists, causing pain and discomfort. After an altercation with a guard at his chain gang's worksite in June,
Hope
was subdued, handcuffed, placed in leg
irons
, and transported back to the prison, where he was ordered to take off his shirt, thus exposing himself to the sun, and spent seven hours on the hitching post. While there, he was given one or two water breaks but no bathroom breaks, and a guard taunted him about his thirst.
Hope
filed a
42 U.S.C. § 1983
suit against three guards.  The trial court and the Eleventh Circuit Court of Appeals held against Mr. Hope ruling that Mr. Hope had been subjected to cruel and unusual punishment when prison guards twice handcuffed him to a hitching post to sanction him for disruptive conduct, but because the officers might not have necessarily known what they were doing would violate a citizen's constitutional rights, the court held that the officers  were entitled to qualified immunity and dismissed the case.
The United States Supreme Court reversed those courts, however, and held the obvious inherent cruelty and indignity of being hitched to a post like an animal may, in fact, have violated Mr. Hope's civil rights and revived the case to be decided by a jury at trial.  So, although the case came out correctly in the end, it took a review by the United States Supreme Court to get it right.  The United States Supreme Court elects to review less than 10% of all cases that seek its review and to get there took years and years of work. The fact that Mr. Hope ever saw any justice at all is a miracle.
The facts of Hope v. Pelzer are so startling and seem so outrageous from a layperson's viewpoint that it seems beyond belief that Mr. Hope didn't receive any relief from the start at the trial court level.  That should show you how difficult these cases are to bring and to win.
I hope Mr. Hill's family sees justice for his unwarranted death.