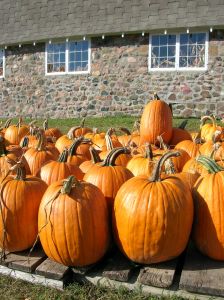 The Georgia General Assembly remains in session today, and with every day, some other Georgia citizen's rights are limited or even eliminated by that body. The latest example is the attempt by the Georgia Senate to extinguish a landowner's liabilty when that landowner operates, for profit, a business that could loosely be described as agricultural in nature. This would include lucrative dove and quail hunting plantations, as well as the pick-your-own strawberry and pumpkin patches that many of our school age children go to on school sponsored field trips. The Georgia Trial Lawyers Association has consistently opposed giving immunity to the landowner in that scenario, especially where the landowner has advertised to get you to come onto their land and then has charged you a fee for being there. I think any normal Georgia citizen would believe and expect that landowner to make sure his premises were safe for his customers in that setting. But the current bill, passed by the Georgia Senate last week, would allow that landowner to get off scott free from any responsibility for injuries his property, if not kept in good repair, may cause a paying business visitor.
The editorial board of the Atlanta Journal and Constitution has published an opinion against the bill in today's paper and I have copied it for you below. The bill now goes to the Georgia House to be voted on. Georgia citizens should call their respective State Representatives and ask they vote "no" on the so-called Agritourism Bill, Senate Bill 449. It is a cop-out for wealthy landowners and leaves ordinary Georgia citizens, like you and me, and our precious children, to hang out to dry. Whatever happened to taking responsibility for your actions? Under this bill, landowners could take your money and never worry about whether you're safe on their property. Outrageous.
OUR OPINIONS: No immunity for agritourism
By Maureen Downey
The Atlanta Journal-Constitution
Published on: 03/10/08
Senate passage of a bill giving agritourism broad immunity from civil liability demonstrates the power of special interests in Georgia.
Senate Bill 449, the Landowners Protection Act of 2008, exempts agritourism businesses —- petting zoos, pick-your-own orchards, hunting preserves, farm/vacation sites —- from the standards of liability that govern all other businesses.
Under current law, business owners can be held liable for injuries on their property if they fail to exercise reasonable care. Promoted by Gov. Sonny Perdue, SB 449 erases current liability standards and says that agritourism owners can only be held liable if they are wanton and willful —- a boon to the insurance policy writers who cover farms.
"This is a solution looking for a problem," said state Sen. David Adelman (D-Atlanta). "There hasn't been a single case that I know of where agritourism has been threatened by lawsuits. The current Georgia law with regard to farms and agritourism requires them to exercise ordinary care and take care of their facilities the way any other business does."
Republicans also worry about the impact of the bill. "If I knock on a farmer's door and ask if I can fish off his dock, I don't expect the dock to be in good repair," said Sen. Dan Weber (R-Dunwoody).
"But if I come with friends to fish as a result of advertising by that farmer, and pay, I expect that dock to be in good repair. If I am hunting and fishing free of charge, the farmer has immunity. If he charges me money and I get hurt as a result of his negligence, he should be liable."
Sen. Seth Harp (R-Midland) gave the example of a farm tour in which the farmer left a tractor running and someone jumped in and ran down other tourgoers.
"Today, there would be recovery against Farmer Brown for that accident," he said. "If you raise the standard to gross negligence, then you would have to prove that Farmer Brown willfully and wantonly neglected to turn the tractor off, which is a far higher standard."
Proponents argue that the bill will encourage agritourism in economically depressed areas of rural Georgia. But rural Georgia could also benefit from a Wal-Mart or Target. Why can't those chains —- or every mom and pop antique store, cafe or gift shop —- argue that they, too, should be handed a reprieve from the reasonable-care standard of legal liability?
The Senate is on a dangerous path with this bill, which will end up hurting Georgians. What happens to the family of five when the dad is paralyzed after falling out of a poorly secured tree stand in a commercial hunting preserve?
The bill's sponsor, Sen. Bill Heath (R-Bremen), argued in favor of personal responsibility, but never mentioned the responsibilities of the landowners who open their land to the public for profit.
— Maureen Downey, for the editorial board