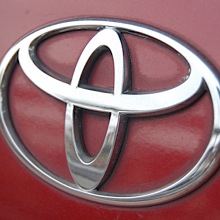 Finally! Toyota apologizes to the American public for selling us dangerous cars and keeping it secret from us when Toyota KNEW they were accidents looking for a place to happen.Yet Toyota still has yet to come 100% clean, in denying anything is wrong with their cars' electronic throttle system, when all evidence points to the contrary.
Added to the misery created by Toyota's cavalier conduct is the revelation that there may be some Americans wrongly convicted of vehicular homicide when their runaway Toyotas killed someone. This issue has arisen in Minnesota, where Koua Fong Lee is serving an eight year prison sentence for vehicular homicide in 2006 when his 1996 Toyota careened out of control and he was unable to stop it. With this late confession by Toyota executives about their out-of-control cars, it may be that Mr. Lee was wrongfully convicted and that it is Toyota, not poor Mr. Lee, that is responsible for the Minnesota deaths.
Things that make you go hmmmmm…another episode of Corporate Malfeasance, and it will be left to the trial lawyers of America to seek any justice for Toyota's victims.