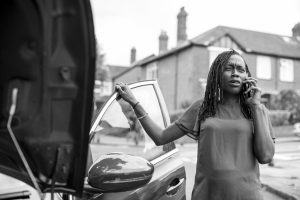 In the hazy aftermath of a car accident, it can be difficult to determine how to behave and what steps to take. Besides getting to safety, you also have to worry about preserving your eventual claim with your insurance company. This blog will cover some of the important details you need to know if you are involved in a serious auto accident in Georgia. 
Call the authorities and get necessary medical attention.

This is crucial even if you haven't suffered any visible injuries. Many health problems, like traumatic brain injuries and other internal wounds, are often not immediately visible. Besides taking care of your health and wellbeing, getting medical care for any injuries is important for your eventual claim (documenting medical expenses). Generally, it is also against the law to leave the scene of an accident. 
Take pictures, interview witnesses, gather (and preserve) evidence.

Unless it is unsafe to do so, take out your cell phone and take a copious amount of pictures at the scene. Be sure to get closeups of the damage to your car and any visible injuries. When emergency vehicles get to the scene, they will clean everything up fairly quickly, so time is of the essence. Get contact information for anyone you think may have witnessed the accident; you don't necessarily have to put them on the spot and interrogate them about what they saw. It can be useful to get a binder or folder so all documents pertinent to the accident can be in one place. 
Request dashcam and body camera footage.

Unfortunately, obtaining footage of your accident won't be easy. The Georgia DOT does not save footage from its thousands of traffic cameras. That said, it is possible that your accident was picked up from a private security camera from a business, residence, or another driver. Still, you will need to act quickly, as many surveillance systems do not keep prior footage stored for very long. 
Identify if your claim is against the state of Georgia, county, or municipality.

Normally, the statute of limitations for bringing a claim is two years after your accident. However, that timeline is shortened when the defendant is a public entity. For example, if you sustained an injury after tripping on a poorly maintained sidewalk that is under the purview of the city of Alpharetta, you likely have only six months to send the city an ante-litem notice. An ante-litem notice's purpose is to notify the government agency or employee of your intent to bring a claim. There are strict requirements for submitting an ante-litem notice; if you do not satisfy each one, your claim might be denied. 
Retain an effective and knowledgeable personal injury lawyer.

This is

the

most important thing you can do after a car accident to ensure a fair settlement for you. The best time to get an attorney is as soon as you are able. After a car accident, the interests of you and your insurance company are not aligned. It is better for them NOT to give you everything you ask for or, even, everything you really need. 
An experienced attorney such as Robin Frazer Clark, Trial Lawyer is well-equipped to help you speak to insurance adjusters. If you aren't getting the amount you are happy with, she will file a lawsuit and work tirelessly to get you the best possible results. Get in touch with the firm by calling 404-873-3700; we offer FREE consultations to prospective clients.