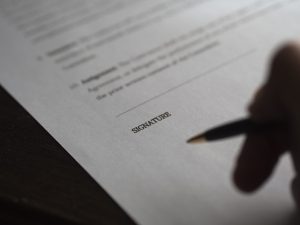 Families don't look the same as they did 30 or even 10 years ago. Although traditional families still tend to be the norm, there is a greater emphasis and acceptance of a chosen-family. Sadly, Georgia law has not caught up with the new social norms which leaves many families unable to legally advocate for their loved ones in many situations. Wrongful deaths leave a wake of disaster that spreads beyond an individual's life. This article will outline some of the most important information you need to know about the wrongful death statute in Georgia and who can file a suit to find justice for their loved one.
What is Wrongful Death?
People die by tragic accidents every day, but some (or most) accidents can be prevented. Wrongful death occurs as a direct result of negligent, reckless, intentional, or criminal behavior or acts of another person or entity. For example, if a company fails to recall a dangerous faulty product and someone dies as a result, this could be considered a wrongful death. The damages that are collected after a wrongful death vary depending on the impact that person's death has on their loved ones. Although the financial restitution will never undo the life-altering trauma from a wrongful death, it can help lighten the economic burden and give room for loved ones to grieve.