The answer is probably yes.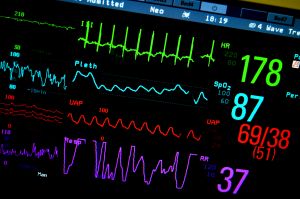 Georgia hospitals, along with most other hospitals in the United States, most likely discriminate against the uninsured, or those patients insured through either Medicare or Medicaid. A new study regarding patients with appendicitis certainly seems to prove the theory. This study, appearing last month in The Journal of the American College of Surgeons, used state data from 2003 and 2004 in New York and included 26,637 appendicitis patients, of whom 7,969 had a ruptured appendix. There were no significant differences in the likelihood of perforation among whites, African-Americans, Hispanics and Asians. Compared with patients who had private insurance coverage, those on Medicare were 14 percent more likely to have a burst appendix, people on Medicaid were 22 percent more likely, and those with no insurance at all were 18 percent more likely to have a rupture.
This is obviously not a very kind commentary on our nation's hospitals. Once again, it is a tell of the haves and the have-nots, as Senator John Edwards often puts it, because those who "have" private insurance get proper medical care for appendicitis well before the appendix becomes so diseased and inflamed that it ruptures and then must be removed on an emergency basis. Those who do "not have" private insurance get ignored with complaints of abdominal pain until the appendix ruptures, leading to emergency surgery, and, ironically, potentially higher medical costs.
I have strongly suspected Georgia hospitals discriminate in favor of those lucky patients who have their own private health insurance, ever since I tried an obstetrical malpractice case in Gainesville, Hall County, Georgia, where the hospital emergency department literally ignored a pregnant woman bleeding in the ER chairs. That unfortunate woman was on Medicaid. I believe had she had private insurance, instead of Medicaid, the nurses would not have left her in the ER bleeding so long until her baby had to be delivered by emergency C section and only then suffering from extreme hypoxia, or oxygen deprivation. The child later died. This new study seems to suggest I was right.
It also is not a very kind commentary on our society if we are allowing hospitals to get away with this discriminatory treatment. Are the hospitals saying only the well-off patients who can afford their own private insurance get our very best medical care? I hope in our supposedly civilized society this isn't true; otherwise, God help us.