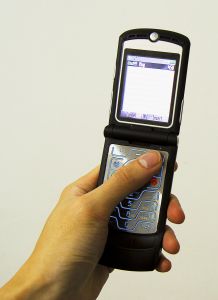 As many of you know who read my blog regularly, one of my pet peeves is folks who text while driving a motor vehicle out on the streets of Atlanta, or really anywhere in Georgia. I wrote about this recently when the State of California banned texting while driving, and I assume California has many more licensed drivers than Georgia, given the relative sizes and populations of the two states. Studies have proven that texting while driving makes you just about as compromised of a driver as a driver who is intoxicated.
So you can imagine my excitement when I see today an article announcing that certain Georgia legislators are planning to sponsor a bill in the 2009 Georgia General Assembly session to make texting while driving illegal for Georgia teenagers. A reasonable person might now ask why should this law apply only to teenagers? Isn't it just as dangerous for adults to text while driving? And I would say, yes, it is, and yes, the law should apply to all drivers in Georgia; however, like many things, this is an issue we must take baby steps at a time with, and the logical place to begin is with Georgia teenage drivers, who text and receive texts hundreds of times a day and who have little driving experience at all, much less experience driving while texting.
So it is a start, and that's where things must begin. I congratulate the Georgia lawmakers who have taken this on and hope the other Georgia legislators see fit to pass this important bill.