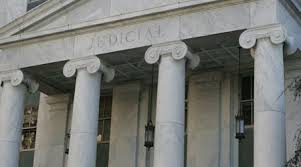 In an opinion issued today, in a case in which I represented the Plaintiffs, The Conley Family, the Georgia Supreme Court ruled in favor of the Plaintiffs and against Ford Motor Company and affirmed the trial court's granting of a new trial to the Plaintiffs. The case is Ford Motor Co. v. Conley, No. S13A1601 (Sup. Ct. Ga. February 24, 2014).
In this important case, the Georgia Supreme Court agreed with the trial judge and found that Ford Motor Co. "intentionally misled the Conleys into believing that Ford had no insurers" which prevented the Conley Family from having a fair and impartial jury hear their case. This case involved a rollover car wreck that occurred in April 2006. Renee Conley's minor child was severely injured in the wreck and her mother was killed. In this trial, and another trial in the same trial court, Young v. Ford Motor Co., Ford Motor Co. responded in discovery that it had sufficient assets to pay any judgment in response to a question that asked Ford Motor to name any insurers that had insurance policies that might pay any verdict against it. Under Georgia law, litigants have a clear duty to disclose any insurers with whom they have insurance policies that might satisfy any verdict. Ford Motor Co., in both the Young case and the Conley case, did not disclose the name of some 26 insurers with whom it had insurance coverage that might satisfy any verdict against it. The Georgia Supreme Court held in Conley today: "Ford's responses to the Conley's initial discovery requests for insurance information affirmatively misled the Conleys into actually and reasonably believing that Ford was entirely self-insured for any judgment in their case…."
In a strong conclusion, the Georgia Supreme Court noted: "there is no indication that other defendants in Georgia civil cases have engaged in Ford's former practice–we assume it has now been stopped–of customarily indicating that the defendant is self-insured (sometimes with obfuscating objections) when asked for basic and entirely appropriate information about insurance coverage for claims. In the absence of evidence to the contrary, we hesitate to broadly attribute a lack of fundamental honesty and professionalism in discovery practice to litigants and lawyers in this State. Moreover, we trust our trial courts to review claims of such misconduct carefully to ensure that the requirement to diligently pursue requested discovery, and to bring complaints about discovery and other matters to the attention of the court in a timely fashion, are not eroded."
This was a unanimous opinion by the Supreme Court of Georgia. All seven justices agreed to the outcome. The case now goes back to the State Court of Cobb County for a new trial.
Although the Conley opinion goes to great lengths to make clear this factual scenario may never (and hopefully, never will) occur again, I hope it serves as a cautionary tale for trial lawyers who wish to play fast and loose with our beloved civil justice system and attempts to "game" the system. Ford Motor Co. was clearly the author of its own misfortune in this case. I have seen lately that there seems to be a "win-at-any-cost" attitude by many defense lawyers at the cost of professionalism and ethics. This "win-at-any-cost" stance disrespects our beloved system of jurisprudence and undermines the confidence of the public in our Civil Justice System. The Conley opinion goes a long way in restoring confidence in the system and the tenants of professionalism and ethics. As the Conley Court aptly said: " If this case is to teach any lesson, it is that the civil discovery process is supposed to work to allow the parties to obtain the information they need to prove and defend their cases at trial before impartial juries. Discovery is not supposed to be a game in which the parties maneuver to hide the truth about relevant facts, and when a party does intentionally mislead its adversary, it bears the risk that the truth will later be revealed and that the judgment it obtained will be re-opened to allow a new trial based on the truth."