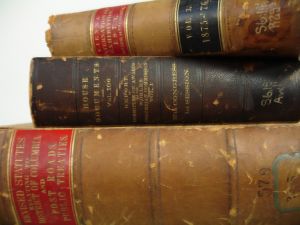 The Georgia Supreme Court has issued an opinion affirming an Athens-Clarke County jury's verdict of $13 Million to the widower of a woman who burned to death in a rear end collision on Highway 129. This is an important decision because it was based on the fact that Ford Motor Company refused to turn over relevant crash data in the case that it was required by law to provide to plaintiffs. The Georgia Supreme Court, in essence, has said in Georgia, we are going to hold big corporations, including car manufacturers, to the letter of the law. Below is an article from the Athens paper, the Athens Banner-Herald, with more details.
Family closer to award in fiery crash
Ford loses appeal in gas-tank explosion, death
By Walter C. Jones | Morris News Service | Story updated at 11:24 PM on Saturday, March 29, 2008
ATLANTA – The family of a Clarke County woman who burned to death when her car's gas tank exploded during a 1999 rear-end collision is closer to getting a $13 million jury award after the Georgia Supreme Court ruled in their favor Friday.
Ford Motor Co. and the maker of a trailer hitch on the woman's car lost their appeal when the supreme court unanimously upheld the verdict of an Athens-Clarke State Court jury.
Anne Marie Gibson died at the scene when a pickup slammed into the back of her 1985 Mercury Grand Marquis as it was stopped on U.S. Highway 129 waiting to make a left turn. Her car was hit again when it was forced into oncoming traffic.
Bolts from the trailer hitch gouged into the car's gas tank, causing it to burst into flames as the passenger doors jammed and Gibson's seat collapsed, dropping her back into the flames.
Gibson's widower, Artumus Gibson, filed suit and won.
His attorney, George W. Fryhofer III of Atlanta, said as many as 50 other people have been killed or seriously burned in similar accidents involving Fords.
"The great tragedy in this case, however, is that Ford's exploding gas tanks continue on the road, and Ford has never warned a soul," Fryhofer said.
The family's long wait for a check should be about to end, according to Fryhofer – the only option for Ford and trailer-hitch maker Draw-Tite to delay the case would be to appeal in federal court, but Fryhofer says there are no federal or constitutional issues to base an appeal on.
"I think this is pretty close to the end of the line for Ford in this case, but that doesn't address the other possible victims," he said.
Ford would not release information about other suits filed about similar cases of exploding gas tanks. It only released a brief statement about the Gibson case.
"We are disappointed that Ford will not receive a fair trial in this case, in which the jury will decide the issues," wrote company spokeswoman Marcey Evans. "We have not decided at this time whether we will seek further review."
In the appeal, Ford was contesting a decision by state court Judge Kent Lawrence to punish the automaker for refusing to turn over records about crash tests it had conducted on that model. Ford contended the documents should remain confidential as attorney-client communications.
Lawrence ruled that if the company wouldn't supply the files, then the jury should consider that an admission that the seats and fuel tank were defectively designed.
The Supreme Court, in a unanimous decision written by Justice Harold Melton, concluded Lawrence was within his authority.
"Specifically, the requested evidence documented past car-to-car crash tests conducted by Ford on a line of vehicles that included the Mercury Marquis, and that had similar fuel tank locations and performance as the Mercury Marquis driven by Ms. Gibson at the time of the incident involving (the other) car," the decision read. "As evidence that could have shown Ford's prior, direct knowledge of fuel system, car door, and seat back design problems in car-to-car collisions such as the one that resulted in Ms. Gibson's death, we cannot say that the trial court clearly abused its discretion in concluding that Gibson had a substantial need for these documents."
Published in the Athens Banner-Herald on 032908