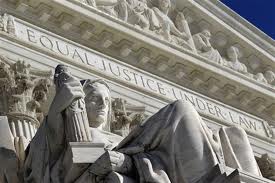 The Georgia General Assembly enacted a law during the 2015 Legislative Session, known as "The Hidden Predator Act" that reopens the statute of limitations for bringing suit against a sexual molester.  This new law went into effect on July 1, 2015.  This unusual law essentially creates a new statute of limitations to sue sexual molesters if the abuse occurred when the victim was under 18 years of age and the lawsuit is filed within two years "from the date that the plaintiff knew or had reason to know of such abuse and that such abuse resulted in injury to the plaintiff." O.C.G.A. Section 9-3-33.1 (b)(2)(A)(ii).  This is known as the "discovery" provision of the new law and allows a victim to sue the institutional for which the sexual predator worked or with which he was affiliated.  Interestingly, even if the "discovery" of the abuse occurred over two years ago, this new law reopens the statute of limitations for another two years solely against the individual sexual predator.  it states:  "For a period of two years following July 1, 2015, plaintiffs of any age who were time barred from filing a civil action for injuries resulting from childhood sexual abuse due to the expiration of the statute of limitations in effect on June 30, 2015, shall be permitted to file such actions against the individual alleged to have committed such abuse before July 1, 2017, thereby reviving those civil actions which had lapsed or technically expired under the law in effect on June 30, 2015."  O.C.G.A. Section 9-3-33.1(d)(1).
To date there has apparently been one lawsuit filed using this new statute, in Camden County, against a karate instructor. Six men are plaintiffs in that lawsuit who all allege they were sexually abused by their karate instructor when they were teenagers.  We will be watching that lawsuit closely.
I call the new law unusual because it is the first time that I can remember that the Georgia General Assembly lengthened a statute of limitations to allow more time to sue and the first time I can remember that the Georgia General Assembly simply revived what were otherwise lost lawsuits. This is quite a milestone for the Georgia Legislature.
The law was sponsored by Representative Jason Spencer from Woodbine. As Rep. Spencer said about the purpose behind the bill:  "The purpose of the Hidden Predator Act was to open halls of justice, and the courthouse doors are now unlocked." "For too long, our laws protected pedophiles and the institutions that harbored them. The Hidden Predator Act empowers the victims to confront their perpetrators and their accomplices in the court room. When victims come forward, this law will expose these child sexual predators in the communities where they are hiding and enhance child protections. My hope is that this law will be used in an appropriate manner to serve justice to those who, in the past, were being denied."
Representative Spencer is to be commended for this groundbreaking work. My hope is that victims of sexual molestation who for multiple reasons such as fear, embarrassment, guilt, depression, denial, etc., may be able to obtain some quantum of justice for what they have endured.
Robin Frazer Clark pursues justice for those who have personal injury claims as a result of being injured in motor vehicle wrecks, trucking wrecks, defective products, defective maintenance of roads, premises safety, medical malpractice and other incidents caused by the negligence of others. Ms. Clark is the 50th President of the State Bar of Georgia and a Past President of Georgia Trial Lawyers Association and has practiced law in Georgia for 26 years. Mrs. Clark is listed as one of the Top 50 Women Trial Lawyers in Georgia and is a Georgia Super Lawyer. Robin Frazer Clark~Dedicated to the Constitution's Promise of Justice for All.