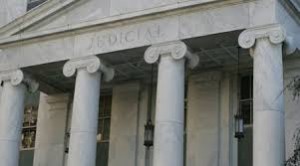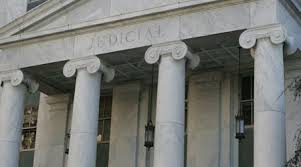 As many of you know, I often watch oral arguments in the Georgia Supreme Court via its livestreaming capability on its website.   I encourage you to watch, as well. If you are reading my blog it means you must be interested in Georgia law, and what better way to gain some insight than to watch arguments before the State's highest court? Having available online the live streaming of oral arguments really is a public service to Georgia citizens and a nod to open and transparent government from the Judicial Branch of Georgia government.
I wanted to let you know that tomorrow, February 7, 2016, an interesting and very sad case will be argued before the Georgia Supreme Court, City of Richmond, GA v. Maia.  I blogged about the Maia case when it was before the Georgia Court of Appeals.  My blog then asked "Who is legally responsible for suicide?"  Suicide and suicide prevention has been an interest of mine since one of my dear friends committed suicide in 2012, when I was President of the State Bar of Georgia. His suicide led me to form the State Bar's Suicide Prevention Campaign "How To Save a Life."  The issue of who is to blame for suicide is squarely before the Georgia Supreme Court now.  The City of Richmond argues you can never blame a third party for someone's suicide because suicide is also an independent, intervening act.  This is based on years of rather old Georgia case law.  But we know now, after suicide prevention has become more of the public conversation and as open discussion about suicide is helping to remove the stigma associated with suicide, that sometimes it seems suicide can often be traced directly back to bullying of the victim by third parties.  It will be an interesting case to watch. My good friend Carl Varnedoe will be arguing for the Plaintiff and my good friend Pat O'Connor will be arguing for the City of Richmond.  Below is the Supreme Court's case summary. I'll keep you posted, as promised.
Tuesday, February 7, 2017 10:00 A.M. Session
CITY OF RICHMOND HILL ET AL. V. MAIA (S16G1337)
This pre-trial appeal stems from a wrongful death lawsuit brought against a police officer and the City of Richmond Hill by the mother of a 14-year-old girl who committed suicide several weeks after the officer showed his own child photographs of the girl's self-inflicted injuries from a previous suicide attempt. FACTS: On Feb. 14, 2011, Laura Lane Maia's 14-year-old daughter, Sydney Sanders, attempted suicide by cutting her neck and stabbing her chest and abdomen. Lt. Dana Strickland and Sgt. Douglas Sahlberg, officers with the Richmond Hill Police Department in Bryan County, responded to the hospital call to investigate because Sydney did not initially acknowledge that the wounds were self-inflicted. Strickland took four photos of Sydney's injuries. While she was in the hospital, news of her suicide attempt spread at her high school. According to her boyfriend, "everybody knew after a couple of days what happened. On Feb. 23, the day she was released from the hospital, she met with friends and told them they had one opportunity to ask her about the incident, but that she did not want to discuss it after that. Sydney disclosed to her friends that she had cut herself in the neck, abdomen and chest. Several days later, Officer Sahlberg's daughter, K.S., who attended school with Sydney, expressed concern to her father about why someone like Sydney would attempt suicide. Concerned that his daughter 2 did not appreciate the finality of suicide and might actually copy Sydney by hurting herself, he logged into his password-protected work computer and showed K.S. the photos he had taken of Sydney's injuries. Sahlberg later testified that he did not print the photos for her, allow her to copy them, or show them to anyone else. But one of Sydney's classmates said that K.S. showed her and at least two other classmates photos of the injuries to Sydney's breast and abdomen. When Sydney returned to school at the end of February, and learned that the photos of her had been shown among her classmates, she was "mortified" and "screaming and yelling and gasping for breath and crying," her mother said. On April 1, 2011, Lt. Strickland learned that Sahlberg had shown the photos to his daughter and that she in turn had told others about them. Strickland informed Sahlberg he'd violated department policy in disclosing the pictures, and he was subsequently disciplined for the infraction. On April 5, 2011, Sydney stated to her mother and her coach and mentor, Angie Hummeldorf, that "she didn't want to be here anymore," and wished her suicide attempt had been successful. Hummeldorf privately asked her why and Sydney expressed several frustrations, including that "those pictures are going around." After the discussion, Hummeldorf told Sydney's mother that the girl "wasn't doing so good" and should not be left alone. Later that night, while Sydney was at home and her mother was still at work, mother and daughter talked by phone at 7:49 p.m. Maia later said she was not concerned that Sydney was going to harm herself. When Maia returned home less than an hour later, she found her daughter had committed suicide by hanging herself. In September 2014, Maia filed suit in Bryan County Superior Court against the Mayor and City of Richmond Hill, and against Sgt. Sahlberg in his individual and official capacities, seeking compensatory and punitive damages for wrongful death, intentional infliction of emotional distress, invasion of privacy and for the girl's pain and suffering. In response, the City and Sahlberg filed a motion asking the court for "summary judgment" in their favor. A trial court grants summary judgment upon deciding that a jury trial is unnecessary because the facts are undisputed and the law falls squarely on the side of one of the parties. In 2015, the trial court denied their motion, finding there remained questions of fact that should be determined by a jury. The City and Sahlberg appealed to the Georgia Court of Appeals, which in March 2016 reversed the trial court's denial of summary judgment on all of Maia's claims except the wrongful death claim against the City, and the wrongful death, survival, and punitive damage claims against Sgt. Sahlberg. The majority concluded there was a question of fact whether Sahlberg's actions were the "proximate cause" of Sydney's suicide, which should be decided by a jury. (A proximate cause is one that directly produces an event and without which the event would not have occurred.) Three judges dissented, writing that, "Maia may not recover for her wrongful-death and survival claims because, under well-established Georgia law, Sanders' tragic suicide was an unforeseen intervening cause of her death, which absolves Sahlberg and the City from liability for such claims." The City and Sahlberg now appeal to the state Supreme Court, which has agreed to review the case to determine whether the Court of Appeals erred "by holding that suicide was not an intervening act that would preclude liability against a negligent tortfeasor." (A "tortfeasor" is the alleged wrongdoer in a civil lawsuit – in this case, Sahlberg.) ARGUMENTS: Attorneys for Sahlberg and the City argue that with this ruling, the Court of Appeals has ignored the Georgia Supreme Court's precedent, "thereby rewriting and confusing the law of causation in suicide cases in Georgia." Maia claims that Sydney committed suicide because of Sgt. Sahlberg's actions, yet the record shows that his actions occurred "more 3 than five weeks before Ms. Sanders committed suicide, and that Ms. Sanders was aware of those actions over four weeks before taking her own life," the attorneys argue in briefs. More than 100 years ago, in its 1913 decision in Stevens v. Steadman, the Georgia Supreme Court ruled that "suicide is an unforeseeable intervening cause of death which absolves the tortfeasor of liability." Only two exceptions to this general rule have been established: "Where the tortfeasor's wrongful act causes the injured party to kill himself during a rage or frenzy, or in response to an uncontrollable impulse;" or (2) where the parties have a "special relationship" and there is evidence the suicide was the result of the defendant's failure to adequately protect the injured party from self-harm. "The special relationship exception provides that if there is evidence that the tortfeasor failed to prevent a suicide from occurring despite having the means to safeguard and protect the victim from self-harm, and if there is evidence that the tortfeasor should have foreseen the need to apply those means, then the general intervening cause rule does not apply and there can be a question of fact," the attorneys argue. And if there's a question of fact, summary judgment is improper and the question of fact must go to trial for a jury to resolve. Furthermore, the special relationship exception is generally only considered in cases where the victim was under the custody or control of the alleged tortfeasor, such as a suicide committed while hospitalized. Here, Sydney was not in Sahlberg's custody, nor was she under his supervision. Yet, the Court of Appeals "found the special relationship exception was applicable, and concluded there was a question of fact whether Ms. Sanders' suicide was a reasonably foreseeable consequence of Sgt. Sahlberg's conduct," the attorneys argue. The only other exception to the general rule is whether there was evidence that "at the time Ms. Sanders took her life, she was in a rage or frenzy caused by Sgt. Sahlberg's conduct." Had the Court of Appeals majority undertaken the required analysis, it would have reached the same conclusion as the dissent, that "there is no evidence that Sanders was in a rage or had uncontrollable impulse…when she took her own life." As a result, that exception does not apply in this case, the attorneys argue. Maia's attorneys argue that the Court of Appeals was right and a jury should determine whether Sahlberg's negligence was the proximate cause of Sydney's death. As the high court has ruled previously, "In Georgia, it is hornbook law that a suicide (or attempted suicide) is not actionable unless the alleged tortfeasor owes a duty to the victim, that duty is breached and the resulting injury or death is a reasonably foreseeable consequence of the tortfeasor's negligent conduct." "Because this is a negligence action, the issue of proximate causation is the critical inquiry with the linchpin of this Court's decision being the foreseeability of Sydney's suicide as a consequence of Sahlberg's negligent conduct," Maia's attorneys argue in briefs. It cannot be said that Sahlberg could not reasonably have foreseen that his conduct could cause Sydney's death, and therefore, questions of fact remain. "After all, Sahlberg had first-hand knowledge of Sydney's first attempt because he personally investigated it in his official capacity," the attorneys argue. "Common sense and logic lead every reasonable person to the conclusion that a child who has already attempted suicide is already on the ledge and capable of jumping." At a minimum, the foreseeability of Sydney's final, fatal act should be left to a jury, the lawyers contend. As to the frenzy and rampage exception to the general rule on suicide liability: "Suicides do not fit into a nice, neat package, especially when a 14-year-old child is reacting to negligent police conduct. This is precisely why Georgia jurisprudence favors a straightforward foreseeability analysis and not a draconian rule which says a suicide victim's death cannot be vindicated unless the victim is 4 raging, or is frenzied, whatever raging or frenzied means, and kills themselves promptly." Daily, suicides are committed by individuals "who are quite calm and quite deliberate and who take weeks, if not months, between a discrete, triggering event before committing suicide," the attorneys contend. "What foreseeability captures that the rage or frenzy exception does not is the culpability of an actor who sets into motion a sequence of events which he or she could reasonably foresee could culminate in the victim's death." Attorneys for Appellants (City): Patrick O'Connor, Benjamin Perkins, Lauren Meadows Attorneys for Appellee (Maia): Billy Jones, Carl Varnedoe
Robin Frazer Clark pursues justice for those who have personal injury claims as a result of being injured in motor vehicle wrecks, trucking wrecks, defective products, defective maintenance of roads, premises safety, medical malpractice and other incidents caused by the negligence of others.  Ms. Clark is the 50th President of the State Bar of Georgia and a Past President of Georgia Trial Lawyers Association and has practiced law in Georgia for 28 years.  Mrs. Clark is listed as one of the Top 50 Women Trial Lawyers in Georgia and is a Georgia Super Lawyer.  Robin Frazer Clark~Dedicated to the Constitution's Promise of Justice for All.