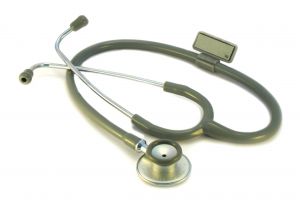 Today, a DeKalb County jury returned a verdict against two nurses who are employees of DeKalb Medical Center in the amount of $3.012 Million.  The case is  Edwards v. Nicome, et al., 11A36121. filed in the DeKalb County State Court.  The case  centered around the May 2009 death of Shari Edwards, age 31, who died of heart failure three days after being admitted to DeKalb Medical for preeclampsia and ultimately giving birth to her daughter.  A third defendant, a physician, was not held liable by the jury.  Congratulations go out to Plaintiff's attorneys Bill Atkins, Rod Edmund and Keith Lindsay for what was obviously a valiant fight for justice in a three week trial.  The case was defended by a trial attorney who I have tried a case against before, Tim Bendin.  Bendin and his law firm often represents DeKalb Medical Center in personal injury cases.  Because the nurses who were found to be at fault are employees of DeKalb Medical Center, DeKalb Medical Center is responsible for the verdict.
The plaintiffs, the parents of the deceased Ms. Edwards, argued their daughter died because of peripartum cardiomyopathy, or heart failure, and the failure of her healthcare team, including Defendant physician Nicome and nurses Cox and Huber-Smith, to detect or treat her deteriorating condition.  The evidence showed Edwards' blood pressure problems had initially been treated, but in the hours before her death her condition became more precarious with low oxygen levels and blood-gas levels joining her complaints that she was short of breath. Despite this, Edmond said medical records showed staff did not take Edwards' vital signs for three hours before she went into the cardiac arrest that proved fatal.  The defense, however, argued Edwards' condition was stable in the hours before her cardiac arrest, and her healthcare team treated her appropriately throughout her stay, including ordering tests and intervention where necessary.  Bendin, the nurses's attorney, seemingly attempted to cast blame on the attending physician, arguing they were just trying to follow doctor's orders. This simply didn't work. No word on whether DeKalb Medical Center will appeal the verdict. They have 30 days from the entry of judgment to do so.
I have often had defense attorneys tell me that doctors and hospitals win 95% of their trials in Georgia. If that is true, to say the odds were against this family and this team of trial lawyers would be an understatement. And $3 Million for the value of the life of a 31 year old  could never be characterized of being a "runaway" verdict by any of those who think the Georgia Civil Justice System is out of whack and needs reform.  In my opinion, $3 Million for the full value of the life of this mother is probably even slightly conservative.  This verdict was a unanimous verdict by 12 DeKalb County citizens who all saw the evidence of negligence the same way, demanding justice in favor of the deceased patient's family. There is nothing about it that could be labeled "runaway."
In the end, the parents and the daughter of Ms. Edwards, regardless of the verdict, must still go about life without their daughter or mother.  They are left with an overwhelming sense of loss. The verdict is symbolic of justice, but cannot bring Ms. Edwards back to her family. and when you think about it like that, there is really not enough money in the world for the verdict.
Robin Frazer Clark pursues justice for those who have personal injury claims as a result of being injured in motor vehicle wrecks, trucking wrecks, defective products, defective maintenance of roads, premises safety, medical malpractice and other incidents caused by the negligence of others.  Ms. Clark is the 50th President of the State Bar of Georgia and a Past President of Georgia Trial Lawyers Association and has practiced law in Georgia for 28 years.  Mrs. Clark is listed as one of the Top 50 Women Trial Lawyers in Georgia and is a Georgia Super Lawyer.  Robin Frazer Clark~Dedicated to the Constitution's Promise of Justice for All.