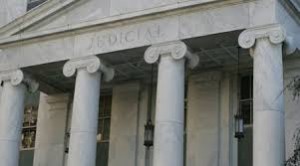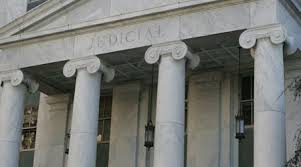 There have been some stories on the news lately about a student who was burned during a chemistry experiment performed during class. Back in August of last year, a teacher in a DeKalb County School performed a demonstration of lighting a dollar bill on fire using ethanol and water. She apparently had performed the same demonstration using just alcohol with little success. When the teacher tried the demonstration using ethanol, the dollar bill, in a glass, caught on fire, broke the glass and traveled across a table onto the student, who had his head down on the table. It severely burned the student.  The student hired counsel who has sued the teacher and the school. They are now reports in the news that the school system won't pay for his reconstructive surgery.
This really is neither surprising or shocking. The DeKalb School system enjoys the benefit of "sovereign immunity," which means it is immune from suit. County school systems, county agencies, county departments, really anything to do with counties, cannot be sued successfully for most causes of action.  Sure, you can file suit against them, but 9.9 times out of 10 it will be dismissed on summary judgment based on sovereign immunity.
There are a few exceptions. One example would be a lawsuit for violation of the Americans with Disabilities Act (ADA).  Title II of the ADA provides that "no qualified individual with a disability shall, by reason of such disability, be excluded from participation in or be denied the benefits of the services, programs or activities of a public entity, or be subject to discrimination by an such entity."  A disabled person who falls within the class of persons protected by the ADA may successfully sue a county for violation of the ADA, for things such as failure to maintain a sidewalk in the county that inhibits that person's ability to move on the sidewalk.  For example, if a person is confined to a wheelchair, she must be able to use the sidewalk as any capable-bodied person, so the sidewalk must have proper curb cuts to allow the wheelchair to gain access to the sidewalk and there must not be any holes in the sidewalk that would prevent the wheelchair from easily moving over the sidewalk.  Sovereign immunity does not protect a county when it has violated the ADA and it grants the disabled citizen a private cause of action to enforce it.  It is important for private citizens to be able to hold Georgia counties accountable for ADA violations as the number of people in the United States who are disabled in some form continues to rise. For example, it is estimated that one in 4 U.S. adults – 61 million Americans – have a disability that impacts major life activities, according to a report in CDC's Morbidity and Mortality Weekly Report.  Of those disabled citizens, 13.7% have a mobility disability and an estimated 4.6% have a vision impairment. So you can why it is important that even counties not be immune for failure to comply with the ADA.  Disability affects us all.
But for most personal injury causes of action, Georgia counties remain immune, even though both municipalities and the State of Georgia itself relinquished that antiquated protection years ago.  To sue the State of Georgia, one must sue under the Georgia Tort Claims Act (O.C.G. A. § 50-21-20 et seq.), which waives sovereign immunity of the State for tort actions (recognizing the "inherently unfair and inequitable results which occur in the strict application of the traditional doctrine of sovereign immunity.").  It is the public policy of the state.  You may only sue the State Agency involved, NOT a state employee and there are 13 exceptions to the waiver of immunity under the act.  Under O.C.G.A. §32-4-93, Georgia municipalities generally have a ministerial duty to keep their streets in repair, and they are liable for injuries resulting from defects after actual notice, or after the defect has existed for a sufficient length of time for notice to be inferred."
Mayor & Aldermen of City of Savannah v. Herrera, 343 Ga. App. 424, 428, 808 S.E.2d 416, 420 (2017).Counties, on the other hand enjoy pretty broad immunity for typical personal injury claims unless the claim would fall under the ADA.  In those cases, the Court must determine whether the teacher's or school board's actions may be deemed ministerial or discretionary. A ministerial act is commonly one that is simple, absolute, and definite, arising under conditions admitted or proved to exist, and requiring merely the execution of a specific duty. A discretionary act, however, calls for the exercise of personal deliberation and judgment, which in turn entails examining the facts, reaching reasoned conclusions, and acting on them in a way not specifically directed.  If ministerial, there is no immunity.  If discretionary, there is immunity.
Georgia appellate courts have already considered and ruled on the case of a student injured during a science experiment. In a case in which the teacher failed to insure all students were wearing goggles to protect their eyes during a science experiment performed in class, the Georgia Supreme Court held the eye-protection policy required the teacher to perform a discretionary act to determine if the policy was applicable, and, therefore, the policy did not impose a ministerial duty upon the teacher, and the trial court correctly ruled that official immunity shielded her from personal liability. Grammens v. Dollar, 287 Ga. 618, 621, 697 S.E.2d 775, 778 (2010). In another case, supervising and conducting tug-of-war contest was discretionary activities, rather than ministerial activities, such that teachers were entitled to official immunity. Davis v. Brantley Cty. Sch. Dist., 334 Ga. App. 684, 780 S.E.2d 60 (2015).  In another example,  a parent was severely injured when a broken metal, free-swinging gate struck the hood of her SUV and penetrated her vehicle, exiting through the rear driver's side window and injuring her. The Court held any duty of the school resource officer to ensure that the metal, free-swinging gate on school property was properly latched was a discretionary, rather than ministerial, duty, such that, absent a showing of malice or intent to injure, the school resource officer was entitled to official immunity from liability on the claim that he was negligent in failing to inspect the gate; there was no evidence of any formal policy or procedure that created a duty to inspect the gates, and testimony of a former school employee that daily inspections of the gate were required was mere opinion.  Scott v. Waits, 306 Ga. App. 860, 703 S.E.2d 419 (2010).
Thus, although there may be liability for a county employee's action if it is deemed ministerial, finding a ministerial act is a little bit like finding the Loch Ness Monster. We have all heard about one but no one has ever seen it.
Thus, although this most recent incident of a child's being injured during a science experiment is certainly heartbreaking, there is little hope that he'll ever see a recovery from the county school system.
Robin Frazer Clark is a trial lawyer who pursues justice for those who have personal injury claims as a result of being injured in motor vehicle wrecks, trucking wrecks, defective products, defective maintenance of roads, premises safety, medical malpractice and other incidents caused by the negligence of others.  Ms. Clark is the 50th President of the State Bar of Georgia, a Past President of Georgia Trial Lawyers Association, a Past President of the Lawyers Club of Atlanta and has practiced law in Georgia for 30 years. She is a member of the International Society of Barristers and of the American Board of Trial Advocates. Mrs. Clark is listed as one of the Top 50 Women Trial Lawyers in Georgia and is a Georgia Super Lawyer.
Robin Frazer Clark ~ Dedicated to the Constitution's Promise of Justice for All.