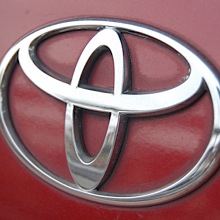 It was bad enough that Toyota had recalled hundreds of thousands of newer models of their best-selling Camry and the Corolla and Tundra and certain Lexus models for sudden uncontrolled accelleration. That recall, blamed by Toyota executives as being caused by defective rubber floormats, affected 3.8 million vehicles that contained certain all-weather floor mats. Then Toyota issued another recall for 2.3 million Toyota vehicles, including 600,000 that were not subject to the prior floor mat recall due to an actual mechanical problem that was causing some gas pedals to stick. Which begs the question: was the TRUE problem with the first 3.8 million cars really to blame on the floor mat? Or was this a convenient excuse for what was really an accellerator problem from the get-go? Knowing Toyota Execs, count on the latter.
But now, in the MackDaddy of all Recalls, Toyota has recalled its Star of the Show, the Prius, Toyota said Tuesday it would recall 437,000 of its 2010 flagship Prius hybrid and other gas-electric models worldwide to fix a glitch in the braking system, as the Japanese automaker moved to contain a crisis over defects in a range of its vehicles. Toyota says its only a software problem, which may be true, but are we to trust them?
I have found myself in the last couple of weeks avoiding driving near or around Toyotas on the street. I will switch lanes rather than dare be behind one. I do not own a Toyota, but I can imagine Toyota owners faced with the moral dilemma: "Do I drive my Camry to work and risk killing myself, a loved one or another person? Or do I put it in the garage, continue to make monthly payments on a car I cannot drive and try to find alternate transportation?" Toyota, you've got some explaining to do!
And it's not just ONE problem. There are complaints of power steering problems, braking problems, sudden acceleration problems, and other problems. Which one does your Toyota have? The vast array of complaints is in and of itself scary.
Probably the wreck that first made many of us plaintiff's personal injury lawyers suspicious of the Toyota/Lexus Corporate line that it was merely a "floormat" problem causing sudden, uncontrollable accelleration was the horrible wreck in Santee, California, in which a family of four was killed, including a California Highway Patrol Officer who was driving a Lexus ES 350. He called 911 to report his car was accellerating out of control, they could not get their brakes to work and they could not stop the Lexus. At first, after this tragedy, Toyota blamed it on a floormat causing the accelerator to stick. But immediately I thought that CAN'T be right, because if anyone would know how to pull out a floormat to get the accellerator unstuck it would be a State Highway Patrol Officer. It just didn't make any sense what Toyota wanted us to believe.
There are allegations that Toyota knew of these problems long ago but kept its corporate mouth (so to speak) shut, and their corporate fingers (so to speak) crossed, that "hey, maybe we'll get lucky and no one will say anything while we continue to makes hundreds of millions of U.S. Dollars off the back of American workers!!!" There are also allegations raised that NHTSA, the National Highway Traffic Safety Administration knew about the Toyota problems a long time ago. If true, this raises the old question of whether NHTSA is too closely alligned with car manufacturers to consider doing anything that's in the best interests of the American Motoring Public.
Well, I watch with great interest. My guess is for there to be any justice gained in this whole mess, it will be up to a trial lawyer to achieve it.