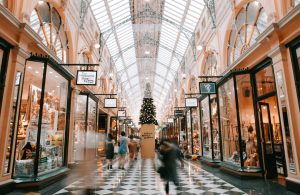 One important aspect of many personal injury cases is the duty of care that the defendant owed at the time of the plaintiff's injury. That is, how responsible is the property owner or manager for the injuries suffered by the victim? To help answer this question, Georgia courts generally classify plaintiffs into one of three categories: invitee, licensee, and trespasser. 
Say you slipped and fell due to standing water outside of a business. How liable is the business for your injuries? What if your slip-and-fall occurred at your friend's house? This blog will explore the three duty-of-care types and what it means for your personal injury case.
Invitee. This first duty of care provides plaintiffs with the greatest chance to succeed in their personal injury case if the invitee classification does apply. An invitee is someone who has either been "expressly" invited onto a property or received an implied invitation to occupy the premises for business purposes. Patrons of a retail store and residents of an apartment complex are all considered to be invitees. 
The duty of care that a property owner or manager owes to an invitee is to keep the premises free of hazards that are known or should be known with an "ordinary" amount of care. This can mean different things depending on the type of property you were injured on.
Licensee. Someone who is not considered an invitee or agent yet is not trespassing on a property is generally considered a licensee. A licensee is someone who has not been invited onto a property but is nevertheless "permitted" to occupy the premises for their own benefit. This could include someone you have invited to your home for social purposes. 
Licensees are owed a lesser duty of care relative to invitees. If a property owner knew about a hazard, realized that the hazard had great potential to harm a licensee, and did nothing to fix the hazard or warn the licensee about it, then a valid personal injury claim might be in order.
Trespasser. Someone who simply has no business occupying a certain property, like burglars or after-hours swimmers at a community pool, is generally considered a trespasser and has very little chance of succeeding in a personal injury lawsuit. An extremely rare exception is if a premises owner has placed booby traps intended to injure someone seriously who does not seek to cause bodily harm while on the property.
Conclusion
While the duty of care can be an important part of your personal injury case, it is only one piece of the puzzle. Personal injury cases are extremely fact-specific, which means you need an experienced attorney to evaluate your case and advise you of the best path forward in order to receive compensation. Robin Frazer Clark, Trial Lawyer would be honored to take a look at your situation and fight for you against anyone who stands in your way. Give us a call at 404-873-3700 and let's get to work.
Robin Frazer Clark is a trial lawyer who pursues justice for those who have personal injury claims as a result of being injured in motor vehicle wrecks, trucking wrecks, defective products, defective maintenance of roads, premises safety, medical malpractice and other incidents caused by the negligence of others.  Ms. Clark is the 50th President of the State Bar of Georgia, a Past President of Georgia Trial Lawyers Association, a Past President of the Lawyers Club of Atlanta and has practiced law in Georgia for 31 years. She is a member of the International Society of Barristers and of the American Board of Trial Advocates. Mrs. Clark is listed as one of the Top 50 Women Trial Lawyers in Georgia and is a Georgia Super Lawyer.
Robin Frazer Clark ~ Dedicated to the Constitution's Promise of Justice for All.