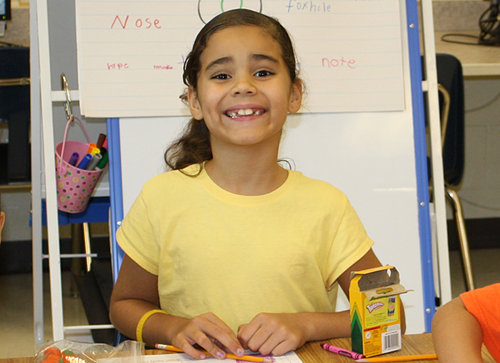 The news this week of the tragedy of the death of seven year old Jorelys Rivera was horrifying. Little Jorelys Rivera had been playing on the playground at her apartment complex, River Ridge, in Canton, Georgia, told friends she was going back to her apartment to get a drink, and never returned. Her little body was found in a nearby garbage dumpster yesterday. There was evidence that Jorelys' abducter had sexually abused her and stabbed her.
Investigators with Georgia Bureau of Investigation (GBI) now report they found blood in a vacant apartment in the River Ridge Complex. This is crucial evidence, as it perhaps not only indicates the exact place of the death, but also implicates liability on the apartment complex for having a vacant apartment that was accessible to anyone, including Jorelys' abducter. Further, it indicates her abducter may have known in advance of the vacancy of the apartment and his easy ability to enter it without a key and without any apparent force. Additionally, the playgound from which she was abducted was owned by River Ridge.
Under Georgia law, O.C.G.A. Section 51-3-1, a landowner has a nondelegable duty to keep its premises and approaches safe. This means they can't pawn this duty off on someone else. Property owners are under a duty to take reasonable precautions to protect invitees from dangers which are foreseeable from arrangement and use of premises. In this context, any renter and any family member of the named renter living in the rented apartment would be considered an "invitee" for these purposes, to whom the landlord owes the highest duty of care, that of "reasonable care." Thus, from the mere fact that this child's abducter ostensibly knew of this vacant apartment and knew that he had unfettered access to it away from witnesses indicates to me that the landlord must not have exercised "reasonable care" to keep the premises safe so as not to allow a vacant apartment be used for criminal purposes. Landlords must be trained to be diligent in blocking access to vacant apartments or vacant buildings, as statistics show that criminal abducters are more likely to abduct someone if they know in advance they have access to a place to take their victim.
This story is so heartbreaking, and my prayers go out to the Rivera Family for comfort and healing. It should be kept in mind, however, that but for the negligence of the landlord, this crime might never have happened.