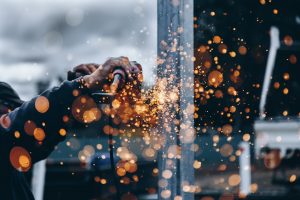 If a person who is working on a Georgia construction site is injured by some other person's negligence during the course and scope of their job, the injured person has several options. First, the injured worker would look to the company he works for workers' compensation. If that employer has more than 3 employees, which is usually the case in construction, that employer is required to have workers' compensation insurance.
Then, the injured worker may have other causes of action against other companies who were also present at the construction site and whose negligence may have caused the injury. This is why an injured worker should hire a plaintiff's personal injury lawyer quickly after the injury. A good lawyer will be able to identify these other causes of action, including simple negligence actions against at-fault employees who are employed by a different company than the injured worker's company, and even possibly products liability or premises liability actions against third parties. 
Should You File a Lawsuit?