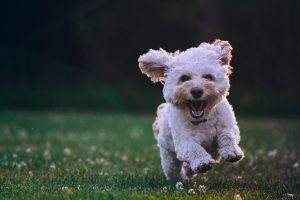 Despite the enormous popularity of dogs—nearly two-thirds of Americans live in a household with one or more domesticated canines—these animals are still capable of inflicting serious injuries. And, unfortunately, dog bites are more common than many people think, as 800,000 people receive medical attention for dog bites each year in the U.S. In addition to bites, dogs can sometimes bump into people and cause falls, which often result in injuries. If you are wondering about the process in Georgia for recovering money after a dog bite or attack, please keep reading to gain some important information.  
Three Elements to Prove
Victims of a dog bite or attack in Georgia have to satisfy all three elements of the state's dog bite statute in order to collect damages. Victims, or a victim's family, must show that: 
The dog can be considered "vicious" or "dangerous";

The dog's owner acted with careless management or allowed the dog to "go at liberty"; and

The dog was not provoked by the victim. 
What Does 'Vicious' and 'Dangerous' Mean?
There are no laws on the books that clearly define what a vicious or dangerous animal is in Georgia. Generally, though, this means that a normally prudent or reasonable dog owner would expect the dog to act in an aggressive manner. Having knowledge of a prior bite or attack could bolster the assertion that a particular dog is "vicious or dangerous." The breed of a particular dog is not generally accepted as evidence. 
However, a dog bite victim might not have to prove that the dog is vicious or aggressive if it can be shown that the dog was in an area with a leash requirement. Plenty of Georgia municipalities have ordinances requiring dogs to be on leashes. Showing that the dog's owner flouted a leash ordinance can substitute for the requirement of the dog being "vicious" or "dangerous." 
Statute of Limitations
As is the case with many other personal injury cases in Georgia, the victim or victim's family has two years to file a lawsuit in connection with a dog bite or attack. The clock starts on the date of the incident. Filing after the two-year statute of limitations is sure to sink a case, so it's worth it to speak with an attorney as soon as possible. 
Trespassers and Dog Bites
A basic tenet of premises liability law is that trespassers on a property are almost never able to win a lawsuit against the property owner or manager after the trespasser suffers an injury while on the property. That said, the trespasser might have some success if the dog owner sics the animal on the trespasser outside the interests of self-defense. 
Having a Trial Lawyer on Your Side is Never a Bad Idea
The vast majority of dog bite victims are attacked by a dog they were familiar with. It might feel awkward to file a lawsuit against your neighbor, friend, or family member, but the bottom line is that you deserve to be compensated if you are hurt due to someone else's negligent actions. You might need to recover damages for medical bills, lost wages, or even pain and suffering.
Dog bite cases in Georgia can get pretty complicated, and you owe it to yourself to retain a quality personal injury trial lawyer to help guide you through the claims process or litigation. Attorney Robin Frazer Clark provides free consultations to all prospective clients. Get in touch with us soon to discuss how we can help you on the road to recovery.