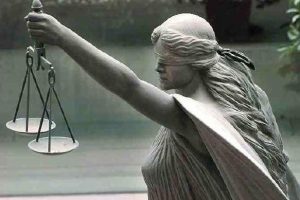 A recent opinion by the The Georgia Court of Appeals, our Intermediate Appellate Court in Georgia, regarding Georgia's obsolete "impact rule" certainly caused an impact, and not a good one.  In Holt v. Rickman, A23A0612, 2023 WL 3858619 (Ga. Ct. App. June 7, 2023) an apartment guest brought action against owners and manager of apartment complex, asserting claims for premises liability and negligent hiring, retention, and supervision after she awakened to discover maintenance worker in her bed.
The facts of Holt are startling, to say the least.  A guest of a resident staying in one of the apartments woke up to find an intruder lying next to her on top of the covers on the bed. The intruder was actually a maintenance employee of the apartment complex. He pulled the covers down saying he wanted to "see what she looked like under there." As he did so, he touched the top of her head. The woman pretended to reach for a weapon and that caused the intruder to flee. As you can imagine, this bizarre incident had to have been frightening. During litigation it was discovered that the apartment complex hired the intruder/maintenance employee in 2016 despite a background check showing he had two pending child molestation charges. He had pled guilty to lesser charges of sexual battery against a child under the age of 16. He was on the Georgia Sexual Offender Registry. The Defendant, with this knowledge in hand,  continued to employ him as a maintenance worker with access to a master key, which led to his ability to break into the apartment and to attempt to sexually assault the plaintiff.
The Georgia Court of Appeals held that Georgia's antiquated "impact rule" applied to the situation and affirmed the grant of summary judgment to the apartment complex. Case dismissed. The "impact rule" is not state-of-the-art science about how an event can affect someone emotionally or psychologically. In fact, it was created in 1892, when there was very little understanding, if any, of psychological trauma. The "impact rule" says that when a person suffers no physical injury as a result of the  incident that forms the basis of the claim, there is no recovery for emotional distress. Georgia's "impact rule" provides that "[i]n a claim concerning negligent conduct, a recovery for emotional distress is allowed only where there is some impact on the plaintiff, and that impact must be a physical injury." Ryckeley v. Callaway, 261 Ga. 828, 828, 412 S.E.2d 826 (1992). To satisfy the rule, a plaintiff must show that she (1) suffered a physical impact that (2) resulted in a physical injury which (3) caused her mental suffering or emotional distress. Lee v. State Farm Mut. Ins. Co., 272 Ga. 583, 586 (I), 533 S.E.2d 82 (2000). A plaintiff's failure to meet any one of the three requirements of the impact rule bars recovery even in cases "in which the circumstances portend a claim of emotional distress." Id.
Terrible ruling and terrible result.
To her credit, Judge Sara Doyle specially concurred to point out that it is time for the "impact rule" to go. "Today's common law should not be constrained by the science and sensibilities of an era more than a century old." Holt v. Rickman, supra, Doyle, J., concurring specially. 
Judge Doyle's special concurrence points out the origin of the 1892 impact rule is found in Chapman v. W. Union Tel. Co., 88 Ga. 763, 768, 15 S.E. 901 (1892)which stated, "according to good authorities," that mental pain cannot be considered compensable "where it is distinct and separate from [a] physical injury." Based on this, the Supreme Court of Georgia concluded that societal condemnation and sympathy were the best the law could offer: "Perhaps [injured] feelings find as full protection as it is possible to give, in moral law and a responsive public opinion. The civil law is a practical business system, dealing with what is tangible, and does not undertake to redress psychological injuries.  Judge Doyle points out "Had Holt been physically injured in the attack, her claims would be subject to the ordinary concepts of proof and causation that any tort claimant must meet. Nothing about the facts of this case justifies preventing Holt from the opportunity to meet that burden."
Judge Doyle then astutely and rightfully calls for changes to the "impact rule:" "Absent some change made by the Supreme Court of Georgia, this area of the law is due for reform by the legislature."
Amen. There is simply no reason that a Georgia appellate court should still be basing its decisions, that have the effect of whether a person obtains Justice, on a judge-made law from the 19th Century.  Our science and medicine have advanced enough on the subject emotional and psychological trauma that the average person can understand how one would be emotionally injured if you woke up to a stranger in your bed trying to rape you. Judge Doyle calls for the Georgia Legislature to fix this, but really, the Court could have done so by simply declaring it will no longer follow an obviously obsolete, scientifically wrong doctrine created by a Georgia appellate court over 130 years ago. Justice was not done here by relying on the "impact rule" to conclude the plaintiff has no case.
This case reminds me of another wrongfully decided case, this time by the Georgia Supreme Court, when it also relied upon an obsolete, outdated, scientifically wrong judge-made law. That case, of course, is City of Richmond Hill v. Maia, 301 Ga. 257, 259, 800 S.E.2d 573, 577 (2017) in which the Supreme Court of Georgia held suicide is deemed an unforeseeable intervening cause of death which absolves the tortfeasor of liability. You may remember the horrifically sad facts of Maia, as I wrote another blog post back in 2017 when the opinion was  published, "Georgia Supreme Court Fails to Recognize That Suicide May Be Foreseeable Following Cyberbullying Incident."
You can find the detailed facts in that blog post, but the gist of what happened is that a City of Richmond police officer showed his middle school-aged daughter some photos of a suicide attempt by another middle school-aged child who attended the same school. The police officer's daughter easily obtained possession of the photos and immediately shared them with everyone in the school through social media. This, predictably, led to the other child's second suicide attempt, this time being successful. The Supreme Court relied on outdated, wrongfully decided judge-made case law from 1913 to decide there was no liability for this child's suicide.  Even though 100 years later our science and medicine have advanced to a point that we know that bullying can lead to suicide of the bullied victim and in today's world, especially cyberbullying can lead to suicide by the victim of the cyberbullying. We know these things. Everyone does. Yet our law refuses to advance along with science and medicine and, instead, relies on a 104 year old case with what was thought to be the state of things back in 1913 but are certainly not the correct current state of our knowledge regarding suicide and psychological trauma now. And yet the Court did not act to ensure Justice. This opinion has bothered me since the minute it came out and it still bothers me. That, I am sure, gives no solace to Carl Varnedoe, the trial lawyer who valiantly represented the suicide victim, nor to her family.
I point out that in Maia, there was a lone dissenter, Judge Clarence Seeliger, sitting by designation as he was a DeKalb County Superior Court judge. Judge Seeliger wrote:
While "a wrongdoer is not responsible for a consequence which is 'merely possible, … but only for a consequence which is probable, according to ordinary and usual experience,' " a jury could find that Sahlberg should have known that if the pictures of Sander's self-inflicted wounds were disseminated that it was "probable" that Sanders would again attempt suicide, especially given that she had attempted suicide just the previous month.
The specific facts of this case should not be limited by the two exceptions set by prior precedent where a defendant knew of the previous attempted suicide, and committed flagrant acts of negligence against a known policy of confidentiality within close proximity to the prior attempted suicide.
I would uphold the trial court's decision denying the motion for summary judgment  and the decision of the Court of Appeals. A jury should hear this case.
City of Richmond Hill v. Maia, 301 Ga. 257, 263, 800 S.E.2d 573, 579–80 (2017)(Seeliger, J., dissenting).
I think one shortcoming of our courts is the blind allegiance to outdated, obsolete law, without recognizing the obvious fact that we know better now, and when we know better, we do better.  Not so in the case of Holt and Maia. Another missed opportunity by our courts is their seemingly undying reliance on the Legislature to make laws and unless the Legislature has made such a law in a particular area, the courts cannot. This is just not how common law works. We are not only a system of statutory law. We are a Civil Justice System that also incorporates common law, that seeks a just outcome where there is no statute that covers the factual situation. The courts can act to insure Justice is done. Maia will not get another shot at Justice, but, hopefully, Holt will on certiorari. The courts' hands are not tied. Their ability and duty to ensure Justice is done is not handcuffed by lack of a statute on point. Justice demands it.
Robin Frazer Clark is a trial lawyer who pursues justice for those who have personal injury claims as a result of being injured in motor vehicle wrecks, trucking wrecks, defective products, defective maintenance of roads, premises safety, medical malpractice and other incidents caused by the negligence of others.  Ms. Clark is the 50th President of the State Bar of Georgia, a Past President of Georgia Trial Lawyers Association, a Past President of the Lawyers Club of Atlanta and has practiced law in Georgia for 35 years. She is a member of the International Society of Barristers and of the American Board of Trial Advocates. She is a member of the American College of Trial Lawyers. Mrs. Clark is listed as one of the Top 50 Women Trial Lawyers in Georgia and the Top 25 National Women Trial Lawyers and is a Georgia Super Lawyer. Ms. Clark is the co-host of the podcast "See You In Court," sponsored by the Georgia Civil Justice Foundation.  Ms. Clark has tried over 75 jury trials and argued in Georgia Appellate Courts over 45 times.
Robin Frazer Clark ~ Dedicated to the Constitution's Promise of Justice for All.