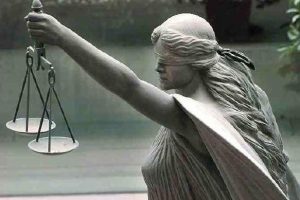 A recent opinion by the The Georgia Court of Appeals, our Intermediate Appellate Court in Georgia, regarding Georgia's obsolete "impact rule" certainly caused an impact, and not a good one.  In Holt v. Rickman, A23A0612, 2023 WL 3858619 (Ga. Ct. App. June 7, 2023) an apartment guest brought action against owners and manager of apartment complex, asserting claims for premises liability and negligent hiring, retention, and supervision after she awakened to discover maintenance worker in her bed.
The facts of Holt are startling, to say the least.  A guest of a resident staying in one of the apartments woke up to find an intruder lying next to her on top of the covers on the bed. The intruder was actually a maintenance employee of the apartment complex. He pulled the covers down saying he wanted to "see what she looked like under there." As he did so, he touched the top of her head. The woman pretended to reach for a weapon and that caused the intruder to flee. As you can imagine, this bizarre incident had to have been frightening. During litigation it was discovered that the apartment complex hired the intruder/maintenance employee in 2016 despite a background check showing he had two pending child molestation charges. He had pled guilty to lesser charges of sexual battery against a child under the age of 16. He was on the Georgia Sexual Offender Registry. The Defendant, with this knowledge in hand,  continued to employ him as a maintenance worker with access to a master key, which led to his ability to break into the apartment and to attempt to sexually assault the plaintiff.
The Georgia Court of Appeals held that Georgia's antiquated "impact rule" applied to the situation and affirmed the grant of summary judgment to the apartment complex. Case dismissed. The "impact rule" is not state-of-the-art science about how an event can affect someone emotionally or psychologically. In fact, it was created in 1892, when there was very little understanding, if any, of psychological trauma. The "impact rule" says that when a person suffers no physical injury as a result of the  incident that forms the basis of the claim, there is no recovery for emotional distress. Georgia's "impact rule" provides that "[i]n a claim concerning negligent conduct, a recovery for emotional distress is allowed only where there is some impact on the plaintiff, and that impact must be a physical injury." Ryckeley v. Callaway, 261 Ga. 828, 828, 412 S.E.2d 826 (1992). To satisfy the rule, a plaintiff must show that she (1) suffered a physical impact that (2) resulted in a physical injury which (3) caused her mental suffering or emotional distress. Lee v. State Farm Mut. Ins. Co., 272 Ga. 583, 586 (I), 533 S.E.2d 82 (2000). A plaintiff's failure to meet any one of the three requirements of the impact rule bars recovery even in cases "in which the circumstances portend a claim of emotional distress." Id.