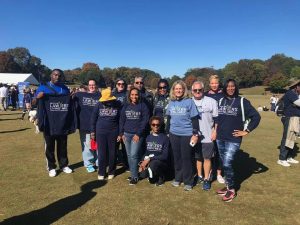 I rea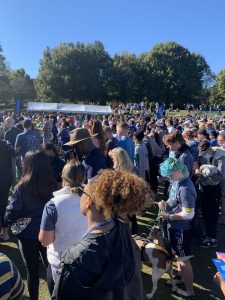 d with great interest a recent report from the U.S. National Suicide Prevention Lifeline that showed a reduction in suicides attributable largely to a song by music artist Logic. That song's title is "1-800-273-8255," the hotline number for the suicide prevention lifeline. As a result of this song, number of calls to the lifeline were up while numbers of suicides were down. The correlation to the song was proven by tracking these numbers during three time periods: the first 34 days after the song's release, Logic's performance at the 2017 MTV awards and an additional widely promoted performance at the 2018 Grammy Awards.  "1-800-273-8255" is a beautiful song, and if you are not familiar with it, I urge you to take three minutes out now and listen to it.  It starts with a young person saying he doesn't want to live anymore, that he just wants to die. Then other voices enter the song and essentially talk to the young person and stay with him until the feeling he needs to die by suicide passes. Finally, the young person sings:
I finally wanna be alive, I finally wanna be alive
I don't wanna die today, I don't wanna die
I finally wanna be alive, I finally wanna be alive
I don't wanna die, I don't wanna die
Pain don't hurt the same, I know
The lane I travel feels alone
But I'm moving 'til my legs give out
And I see my tears melt in the snow
But I don't wanna cry, I don't wanna cry anymore
I wanna feel alive, I don't even wanna die anymore
Oh, I don't wanna
I don't wanna
I don't even wanna die anymore
That Logic's song has saved lives is remarkable and amazing, especially given the correlation can be shown by the decrease in suicides and increase in calls to the lifeline while the song was being featured.  Proving a decrease in suicides due to any one particular thing, a program, a lifeline call number, therapy, is usually pretty difficult. We often only have anecdotal evidence as we don't keep track of individuals who are having suicidal thoughts who then change their mind as a result of some thing.  When I President of the State Bar of Georgia, I started the suicide prevention program called "How to Save a Life," meant to prevent suicides among Georgia lawyers. We know it worked because of anecdotal evidence, i.e., individual lawyers telling us they were suicidal and then came across our program in some way and changed their minds.  For example, we know more than one Georgia lawyer decided against suicide when they saw an article in our legal organ, The Daily Report, about the program, which caused them to reach out and seek help. But for their self-reporting, we wouldn't have known. It also shows the value in publicly promoting such a program. Merely publishing articles about it in the legal newspaper saved lives. But we certainly don't require Georgia lawyers to report in when they may have had suicidal ideations and when they were able to move past those thoughts.  Which makes Logic's song even more powerful.
The photographs above are from the American Foundation for Suicide Prevention's Out of the Darkness Walk, which was in Piedmont Park on November 7, 2021. Several Georgia lawyers and judges walked to together to raise awareness, raise funding for suicide prevention programs and remove the stigma of suicide. It was a beautiful Fall day in the park, a perfect day for a walk, and there were thousands of people walking. Many walked for a specific family member or friend who had died by suicide. Some groups wore t-shirts with the photograph of their deceased loved one on them. It is very moving. A white dove release honored their memory.
Many lawyers who love loved ones to suicide have called me to let me know. They often reach out to me to thank me for their work, or simply to talk to someone who understands. So I walked for those loved ones of Georgia lawyers who I knew had resorted to suicide and I kept them in my heart as I walked, praying we could get to a point where, one day, we wouldn't have to walk to raise money for suicide prevention.
The State Bar of Georgia has made incredible strides toward preventing suicides. This year, during the pandemic, the Chief Justice's Commission on Professionalism held a virtual suicide prevention program. Remarkably, approximately 2,500 people attended this virtual program. That number by itself suggests the need for such program. I hope it saved some lives. I can't help but think it did.  I was honored to be one of the speakers during this program and you may still see it at http://cjcpga.org.
The State Bar of Georgia also offers its members six free counseling sessions. We have created the campaign #useyour6 to encourage lawyers to sue these free sessions and get the mental health treatment they need.  The State Bar's Lawyers Assistance Program (LAP) can be reached at 800-327-9631.
Here are some things I know that I impress on people who call me to talk about how to prevent suicides:
 Talking about suicide does not make a person more likely to resort to suicide. It has just the opposite affect. So, the more we talk about it and how someone is feeling or thinking, actually is productive and helps that person.
When a person tells you he or she has been thinking of taking their life by suicide, do not respond by saying anything like "Oh, don't be silly, you would never do that." If they are telling you then they are seriously thinking about it. The better response is to discuss it and get that person help. Even simply calling the suicide prevention lifeline would help. We call this QPR, or Question, Persuade and Refer. Ask the person about why they are considering suicide, whether they have thought about how they would do it, and whether they have sought help. Persuade the person to get help now, by calling the lifeline, using your six counseling sessions with the Bar, calling a therapist, etc. and then Referring that person to a professional. It works.
If you know someone who is considering suicide, help to remove any means to go through with it from their possession. This is called "means restriction" and it works. Remove guns, remove drugs, remove alcohol, stay with the person.  We know from studies that track the number of suicide from people jumping off the Golden Gate Bridge in San Francisco that once nets were placed around the bridge, which prevented a suicide from happening even for just several minutes, that prevention often breaks the thought process and they may decide not to attempt suicide. This is very important. My son, Chaz Clark, who is finishing his Masters in Architecture at Georgia Tech, has been working on a beautiful means restriction device for the highest building on the Georgia Tech campus. This means restriction is comprised of colorful plastic panels that allow a person to see the campus from the rooftop but prevent someone from jumping.
Have the suicide prevention lifeline number stored in your phone under "suicide." That way you will have immediate access to it at your fingertips 24 hours a day. 1-800-273-8255.
I have often told lawyers that we must look out for each other, that we are our brother's keeper. This notion is even found in the Lawyers Creed, which, in part, states "To my colleagues in the practice of law, I offer concern for your welfare."  This is one reason why I do this, why I make the effort to prevent suicide, why I publicize the State Bar's ongoing efforts to save lives.
Are we saving lives? Yes, I think we are.
Robin Frazer Clark is a trial lawyer who pursues justice for those who have personal injury claims as a result of being injured in motor vehicle wrecks, trucking wrecks, defective products, defective maintenance of roads, premises safety, medical malpractice and other incidents caused by the negligence of others.  Ms. Clark is the 50th President of the State Bar of Georgia, a Past President of Georgia Trial Lawyers Association, a Past President of the Lawyers Club of Atlanta and has practiced law in Georgia for 30 years. She is a member of the International Society of Barristers and of the American Board of Trial Advocates. Mrs. Clark is listed as one of the Top 50 Women Trial Lawyers in Georgia and is a Georgia Super Lawyer. Ms. Clark is the co-host of the podcast "See You In Court," sponsored by the Georgia Civil Justice Foundation.
Robin Frazer Clark ~ Dedicated to the Constitution's Promise of Justice for All.