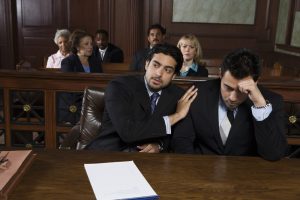 Jury service in Georgia is both a legal obligation and civic responsibility, but the process itself is not well understood by those outside the court system. How do you know if you've been selected? Who is eligible? And if you are selected, what happens next?
Attorney Robin Frazer Clark, P.C. is an experienced trial lawyer who has presented civil (non-criminal) cases to several juries. In this blog, we go over what you can expect once you've been chosen to serve on a jury in a civil matter such as a personal injury, medical malpractice, or wrongful death case.
Who Can Be a Juror in Georgia?
To be eligible for jury duty in this state, you must be at least 18 years old, a U.S. citizen, and proficient enough in English to understand the proceedings. In addition, you must:
Live in the county that issued the jury summons

Not currently be serving on a grand jury or a different trial jury

Have not served on a jury in the previous 12 months

Not be under a conservatorship

Have had your civil rights restored if you received a malfeasance or felony conviction while holding public office
What Happens if You're Selected?
If selected, you will receive a summons in the mail that includes information about when and where you must appear in person. The location could be in a county or state building or even at a venue entirely separate from where the trial is scheduled. If you are employed, the company is required to grant you time off for jury selection and, if you are chosen, jury duty.
During jury selection, the court and lawyers may ask you a series of questions under oath to determine if you would make a fair and impartial juror. These questions, which are part of a legal process called voir dire, may pertain to your personal background, beliefs, or relationship to anyone involved with the case. Their purpose is to determine whether you have any preconceived ideas or prejudices that would prevent you from judging the case fairly.
If you are selected to serve on the jury, you will receive details about the trial date and location. You are also eligible for a small amount of compensation for each day served (this includes the day of jury selection). Depending on the county where the trial will take place, payment can be anywhere from $5 to $50 per day.
The Trial Process Explained
Civil juries in Georgia usually consist of six to 12 jurors. The trial will take place in a courtroom and, depending on the protocols in place, you may or may not sit in the designated jury box or wear a mask. 
As the attorneys for the plaintiff and for the defendant present their evidence, you have a duty to remain impartial. You must listen to both sides, decide whether the defendant injured the plaintiff or otherwise failed in their duty of care, and, if the verdict is in favor of the plaintiff, decide what the compensation and/or penalty should be. The court will typically provide you with guidelines to consider when determining what these outcomes should amount to. 
All jury deliberations take place in private, out of the sight and hearing of those in the courtroom. Once the verdict is delivered, you will typically be excused and sent home.
An Experienced Advocate for Jury Trials
Jury trials are intended to balance the scales of justice and make the system as fair as possible. Attorney Robin Frazer Clark, P.C. knows what's at stake for her clients and strives to present their cases in a manner that jurors understand and find compelling. If you've been injured by someone else's negligence and need a compassionate advocate to help you get justice and compensation, call (404) 873-3700 today to schedule your free consultation.