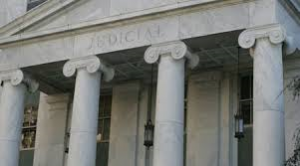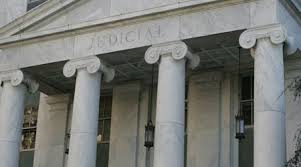 You Supreme Court nerds out there (and you know who you are) are probably aware of the fact that the United States Supreme Court  recently heard oral arguments in  McWilliams v. Dunn. At issue in the case is whether James McWilliams, an indigent defendant whose mental health was a significant factor at his capital trial, was entitled to an independent psychological expert to testify on his behalf. The prosecution presented the expert testimony of one psychiatrist and argued the Defendant was not entitled to his "own" psychiatrist as the one offered by the prosecution was essentially neutral, even though he was retained and paid by the State.  Stephen Bright, longtime president of the Southern Center for Human Rights, represented McWilliams.  The issue presented to the Supreme Court in McWilliams was this:  "Whether, when this court held in Ake v. Oklahoma that an indigent defendant is entitled to meaningful expert assistance for the "evaluation, preparation, and presentation of the defense," it clearly established that the expert should be independent of the prosecution." Amicus, the podcast by Slate that focuses on the Supreme Court, covered the McWilliams case in its latest episode, "The Myth of the Neutral Expert."
This is a fascinating discussion, especially considering the very life of an inmate hinges on the opinion.  Some states have even placed a temporary halt on executions for inmates on death row until the McWilliams opinion is delivered.   As a personal injury trial lawyer, I mused how expert witnesses are treated differently in civil cases, you know, in cases where mere money is at issue and not someone's life or liberty.  Of course, having one so-called "neutral" expert witness, to testify for both sides of a case, would never happen in civil cases.  I haven't tried a case without the appearance of at least one expert witness at trial in well over 20 years now. My cases are complex and naturally either require or will benefit from expert testimony. At a minimum. I will present the testimony of a treating physician, who certainly is an expert in his or her medical specialty, even if not an expert "specially retained to testify at trial."  In civil cases, especially medical malpractice cases, we often hear such testimony described as "The Battle of the Experts."  Defense attorneys have gotten into the habit of hiring just one more expert than the plaintiff has so that they can argue they have "more" experts on their side and, therefore, naturally, you should side with the party who has more experts (regardless of how credible those experts are!).  What jurors may not be aware of is that the defense experts are being paid by the defendant doctor's malpractice insurance carrier, not the doctor himself, so the sky's the limit.  Not so for plaintiffs.  Plaintiff's must front those expenses out of their own pockets, and because no individual plaintiff can afford to do so, this means the plaintiff's attorney must pay for the experts in a case on his or her own dime. That may not make sense to you but that's how it works.  As you can imagine, hiring numerous experts simply to have one more than the other side has can get expensive.  Where does this end? But defendants have unlimited sources of money for this and plaintiffs don't.
Here is the law of Georgia that the trial judge will read to the jury regarding expert witnesses:
Expert Witnesses: Testimony has been given in this case by certain witnesses who are termed experts. Expert witnesses are those who because of their training and experience possess knowledge in a particular field that is not common knowledge or known to the average citizen. The law permits expert witnesses to give their opinions based upon that training and experience. 6 Updated January 2016 General Instructions You are not required to accept the testimony of any witnesses, expert or otherwise. Testimony of an expert, like that of all witnesses, is to be given only such weight and credit as you think it is properly entitled to receive. O.C.G.A. §§24-7-702–24-7-705 McCoy v. State, 237 Ga. 118 (1976) Columbia County v. Doolittle, 270 Ga. 490 (1999) OR substitute 11th Cir. PJI, p. 33, as follows: When scientific, technical, or other specialized knowledge might be helpful, a person who has special training or experience in that field is allowed to state an opinion about the matter. But that does not mean you must accept the witness's opinion. As with any other witness's testimony, you must decide for yourself whether to rely upon the opinion. O.C.G.A. §§24-7-702–24-7-705.
And regarding the number of witnesses who testify, under Georgia law, the idea that whoever has the most witnesses wins is simply misplaced.  Georgia evidentiary law states "[t]he testimony of a single witness is generally sufficient to establish a fact." O.C.G.A. § 24-14-8. The credibility of a particular witness's testimony, including experts, is for the jury to determine. Reyes v. State, 334 Ga.App. 552, 557 (3), 780 S.E.2d 674 (2015); Epperson v. State, 340 Ga. App. 25, 32, 796 S.E.2d 1, 7 (2016). So counsel must be thoughtful and careful to explain this to jurors who sometimes get off track and think just because the Defendant had three expert witnesses and the plaintiff only had two, defendant wins. Not so fast!
And finally, jurors must be reminded that even in medical or scientific cases, with technical expert testimony, they never give up the right to use their common sense. They are free under Georgia law to ignore all expert testimony, or free to believe some experts and not others, to judge an expert witness's credibility as they would just a layperson's, exploring their motivation to testify in a certain manner, or the way they testify or how much they are getting paid and by whom to testify to a certain opinion. Jurors can simply choose to rely on their common sense to figure out the truth. In fact, at least one justice on the Georgia Supreme Court has noted that jurors should not be precluded from using their common sense regarding the sufficiency of evidence of venue in a criminal case, just for example. See, e.g., Propst v. State, 299 Ga. 557, 568, 788 S.E.2d 484, 494 (2016), reconsideration denied (July 25, 2016), cert. denied, 137 S. Ct. 646, 196 L. Ed. 2d 542 (2017)"To the extent that the erroneous logic of the majority opinion in Jones v. State, 272 Ga. 900, 903–904, 537 S.E.2d 80 (2000), precludes jurors from making this common-sense and mathematically supportable inference, I continue to believe that we should eventually disapprove that holding. See Jones v. State, No. S16A0314, 299 Ga. 377, 788 S.E.2d 477, 2016 WL 3658940 (2016) (Nahmias, J., concurring)."  Judges rely on common sense interpretations constantly in reaching their decisions.  For example, "common sense" is used in 5,381 decisions by Georgia appellate courts (both State and Federal). So why shouldn't jurors?
Robin Frazer Clark pursues justice for those who have personal injury claims as a result of being injured in motor vehicle wrecks, trucking wrecks, defective products, defective maintenance of roads, premises safety, medical malpractice and other incidents caused by the negligence of others.  Ms. Clark is the 50th President of the State Bar of Georgia and a Past President of Georgia Trial Lawyers Association and has practiced law in Georgia for 28 years.  Mrs. Clark is listed as one of the Top 50 Women Trial Lawyers in Georgia and is a Georgia Super Lawyer.  Robin Frazer Clark~Dedicated to the Constitution's Promise of Justice for All.