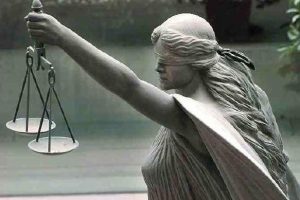 I was struck this week with an opinion of the Georgia Court of Appeals in what is probably a very rare scenario:  where the defendant has already served his entire sentence but the Court exercises jurisdiction to hear the appeal anyway. I would be curious to know how often that happens. My guess is almost never. So the scenario grabbed my attention since it is probably so rare.  And you might be asking "What's the point?" if the defendant is already out of prison anyway. Well, the Court answers "what's the point" succinctly by saying Justice is the point. Justice is the point.
The case I am talking about is Denson v. State, A19A2307, 2020 WL 255433 (Ga. Ct. App. Jan. 17, 2020), authored by Judge Yvette Miller and concurred by Judge Rickman and Judge Reese.  I commend it to your reading. It is a doozy.  In this criminal appeal, the trial court did not hear the convicted defendant's motion for new trial (that had ben timely filed in 2007) until 9 years after it had been filed, and the Georgia Court of Appeals did not resolve the defendant's direct appeal until 13 years after the original conviction of defendant and after the defendant had served his entire sentence.  Wait. What?
That's right. And the Georgia Court of Appeals made it clear it would ignore the mootness of the their review, since the Defendant had already served his unjustly imposed sentence, to issue a warning to Georgia trial courts of the grave injusctice they may be doing to otherwise innocent criminal defendants.  Whew.  Like I said, it's a doozy.