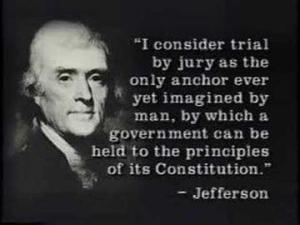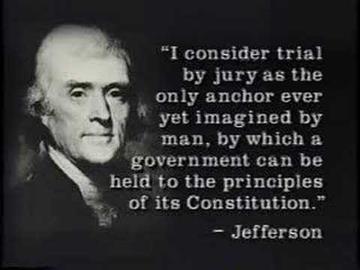 The news, even for the most jaded of us, was shocking:  Wells Fargo employees had created thousands of fraudulent bank accounts in their own customers' names, without their customers' permission or knowledge, so that employees could receive bonuses for opening a certain number of new accounts. These unscrupulous employees would take money out of their customer's legitimate accounts and put them in the newly created fraudulent accounts.  If this caused a legitimate account to experience an overdraft, the Wells Fargo customer would be responsible for paying the normal fine for an overdraft. This really happened. And, so far, no one has been indicted and no one is going to prison for it.  Kudos to Senator Elizabeth Warren for suggesting that, but I wouldn't count on it happening. And according to CNN, Wells Fargo may be the tip of the iceberg for banking fraud.
The question that is foremost in my mind now is whether Wells Fargo customers will get their day in court?  That's a big question mark. Why?  Because the self-dealing of Wells Fargo includes inserting an arbitration clause in their banking agreements that essentially says if any dispute arises, the customer agrees it will be decided by arbitration.  This clause, found in all types of consumer contracts, including credit card agreements and nursing home admissions, is the same as forcing a customer to waive their 7th Amendment Constitutional rights to a jury trial.  Yet, a constitutional right cannot be unknowingly waived.  Waiver must be knowing and intentional for it to be valid. I am willing to bet that none of the Wells Fargo customers knew they were waiving their right to a jury trial when they became customers of Wells Fargo. I doubt they were told about it, I doubt they read any of the small print legal agreement they had to sign to open an account there and I doubt any of them had any knowing understanding or appreciation for what they were signing.   In fact, with "e-signatures" now on documents sent to us by email, it is highly unlikely that anyone reads anything now.  But lawyers for Wells Fargo have promptly raised this issue as a possible defense to any lawsuits filed against it for its fraud. They may attempt to use an arbitration clause from when the customer opened a legitimate account to defend against lawsuits brought for the opening of fraudulent accounts. Seems like that, alone, should be against the law.  This is particularly insulting when Wells Fargo executives took home millions of dollars in bonuses while defrauding their customers. Huh?
People are fighting back. The Wells Fargo incident simply brings to light the practice of forcing arbitration on consumers in a variety of transactions without the customers knowing anything about it. The American Association of Justice ("AAJ") is fighting back.  Likewise, the Consumer Financial Protection Bureau is working on a rule that would restore your rights in situations where you unwittingly signed an arbitration clause.  If you are the victim of banking fraud, you can submit a complaint to the CFPB.  "Take Justice Back" is a grassroots campaign of AAJ that seeks to restore accountability and ensure American consumers have access to justice in the commercial transactions.  Consumers have to keep fighting the good fight on this issue. That good fight starts with being aware of forced arbitration clauses.  Check the fine print in any agreement you enter. You will likely find an arbitration clause in there somewhere. Cross it out, intial that, and THEN sign the agreement.  I once did this on surgery consent forms when my daughter was having knee surgery. I thought for sure they were going to call me up to the desk and tell me they couldn't perform my daughter's surgery because I had not signed their agreement to arbitrate. But, no, they never called me up to the desk and her surgery went on without a hitch. Take back your power and don't be bullied by corporations. Don't sign these arbitration agreements.