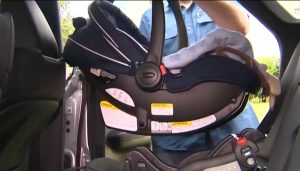 I am happy to see that the Cobb County, Georgia District Attorney has now made the decision not to retry Ross Harris for the murder of his child when he left his child, Cooper, in a hot car. You may recall that the Georgia Supreme Court reversed the conviction in a  strongly worded opinion.  The Cobb County District Attorney's office waited for almost a year before making the decision not to retry Harris for murder. Tip of the cap to Mr. Harris's attorneys, Max Kilgore, Carlos Rodriguez and Bryan Lumpkin, who never gave up even after their client was convicted back in 2016. They have always maintained that Harris was a loving father and the boy's death was a tragic accident."Ross has always accepted the moral responsibility for Cooper's death," they said in a statement after the charges were dismissed. "But after all these years of investigation and review, this dismissal of charges confirms that Cooper's death was unintentional and therefore not a crime."
You may recall that I wrote a blog post back in June 2022 when the Georgia Supreme Court reversed the conviction of Ross Harris for killing his child by leaving him in a hot car. I thought then it was a prosecutorial overreach and that Mr. Harris never should have been tried on murder charges for the death of his son. My reasoning was based upon study after study showing how easy it is to forget you have a child in a car seat in the back seat, especially if your usual daily schedule is changed ever so slightly.  Now, there are numerous cellphone applications ("apps") that tell you to check the backseat and make sure you don't leave your child there in the car. Waze Child Reminder and Kars for Kids are a couple of examples. Also, some newer model cars include such reminder to check the back seat and there are now child seat alarms that will alert you if you accidentally leave your child in his or her car seat. One low-tech suggestion is to leave a stuffed animal in the front seat to remind you your child is in the back seat. When my husband and I were raising our children, who are now adults, we didn't have anything like that to help and it was a constant worry for us. In fact, there was a news report yesterday that an 11 month old baby girl died in a hot car when her parents left her in their car while they attended church.
At trial, the Cobb County prosecutors admitted a lot of evidence regarding Mr. Harris's communications through the internet with women he wanted to have sex with. Some of these people turned out to be minors. It seemed as if the prosecution was trying to prove that Harris was not a nice guy.  And they did that. But that evidence had nothing to do with leaving Cooper in a hot car in his car seat in the back. The Georgia Supreme Court  upheld Harris' convictions on three sex crimes committed against a 16-year-old girl that Harris had not appealed. He received a total of 12 years in prison for those crimes, and he will continue to serve that sentence, the district attorney's office said.