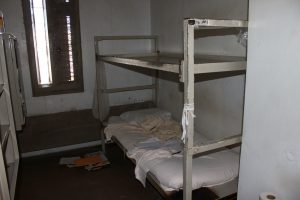 As I write this, many of the headlines in the news are about the so-called "shocking" suicide of alleged child sex trafficker, Jeffrey Epstein, who, allegedly, hanged himself while incarcerated in a Federal New York prison.  What is so shocking? The only thing shocking to me about this event is how the news media and on-lookers, including United States Attorney Bill Barr, think it is shocking for someone, who was known to be suicidal, predictably, takes their life by suicide.  I suppose it is only Mr. Epstein's wealth and his ties to well-known, rich, influential people, including many politicians, that makes U. S. Attorney Barr suddenly express surprise and concern that incarcerated people are attempting suicide, many successfully, when many of them should have been on suicide watch in a Crisis Stabilization Unit (CSU) or an Acute Care Unit (ACU). We can do without the mock concern on the part of the U.S. Attorney.  This is happening right under his nose in  prisons every day and he only expresses concern when it is a wealthy person who does it?
Jeffrey Epstein's suicide was foreseeable and predictable. Now it is being reported that he was not on a suicide watch, even though he had previously attempted suicide less than two weeks earlier. The prior suicide attempt placed him in the high-risk category for attempting again. Coupled with the fact that he was in prison for the first time awaiting trial with an indictment list that, if proven, would keep him in prison for the rest of his life (another risk factor for attempting suicide), Mr. Epstein was high risk for suicide attempt and should have been on suicide watch.
Unfortunately, this blatant disregard for the lives of inmates who are either mentally ill or acutely psychotic ( or both) and the risk it creates for them to take their own life, is prevalent in our nation's jails and prisons.  It is particularly alarming in Georgia prisons.  As recently as just last week, the Macon Telegraph issued the results of its study into prison suicides and announced that Georgia's rate has reached crisis proportions. Between 2014 and 2016, state records show that 20 state prisoners had taken their own lives. In the nearly three years since, 46 prison deaths were deemed suicides. Georgia's prison suicide rate — at 35 suicides per 100,000 — is nearly double the national average. Between 2013 and 2014 alone, U.S. state prison suicide rates rose by nearly a third. And Southern states including Georgia, Alabama and Texas saw even larger increases in their rates. Georgia correctional officials believe one in five people incarcerated in state prisons have a documented mental health need.