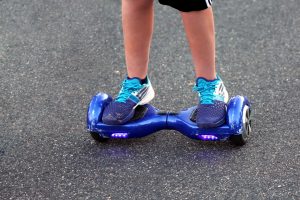 You may remember the hoverboard craze. About 5 years ago they took the United States by storm. With demand sky-high, multiple manufacturers ramped up production to cash in, they sold their products quickly, and no one asked questions. Shortly after their meteoric rise in popularity, hoverboards began earning headlines for the wrong reasons, and gained the reputation of a defective product. They began to overheat and catch fire. The defects and malfunctions were so common that hoverboards were banned in many places, ranging from college campuses, to theme parks, to public transportation. 
In one instance, a fire caused by a defective hoverboard resulted in an entire home being burned to the ground. Similar stories are not uncommon; unfortunately, defective products can have destructive results. Often the only recourse is filing a lawsuit against the seller and/or manufacturer of the product. In the case of the Fox family, whose home was burned to the ground, they filed a lawsuit against Amazon. As the world's largest retailer, it is not uncommon for these types of cases to be filed against Amazon. It is equally as uncommon for Amazon to be actually held responsible for their role in the sale of defective products. 
The question at the heart of the complaints filed against Amazon is often whether Amazon is actually the 'seller' of the defective products. I have placed the term 'seller' in quotes because in different jurisdictions the term, 'seller,' can be defined in different ways. The responsibility for the product's defections, and the resulting injuries rest on the 'seller' and/or manufacturer of the product. This raises a question of distinction that the court must decide… What constitutes a 'seller'… and more importantly is Amazon a 'seller'?