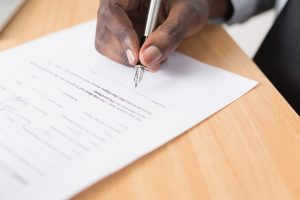 A personal injury lawsuit is a legal tool that can be used to obtain damages after someone (the plaintiff) is physically, mentally, or emotionally injured due to the intentional acts or negligence of someone else. If, unfortunately, the personal injury victim dies as a result of someone else's actions, a family member of the deceased may be entitled to bring a wrongful death lawsuit. 
Someone in Georgia is said to have suffered a wrongful death if he or she died due to a crime, negligence, or "property" that has been "defectively manufactured." The defective property does not have to have been negligently manufactured in order for a wrongful death claim to be brought.
What Kind of Damages Can a Wrongful Death Lawsuit Produce?
Many types of damages that survivors can obtain in a wrongful death case are the same as the ones often available in a personal injury case: lost wages, medical expenses, and loss of consortium (companionship), to name three. In a Georgia wrongful death case, there are two main classifications of damages: 
Damages intended to compensate for the "full value of the life of the decedent, as shown by the evidence."

This generally includes lost wages and services, loss of consortium, and other benefits that would have been enjoyed by the decedent's loved ones. 
Damages intended to reimburse the deceased's estate

. This includes funeral and burial costs, medical expenses incurred between the injury and death, and even pain and suffering. 
Eligibility to File a Wrongful Death Claim in Georgia
The first individual eligible to bring a wrongful death claim on behalf of the deceased is the surviving spouse. After the surviving spouse, the deceased's children, parents, and administrator of the estate, in that order, may bring a wrongful death claim.
How Long Do You Have to Bring a Wrongful Death Claim?
As is the case with most other lawsuits—including personal injury cases—plaintiffs must file a wrongful death lawsuit in a certain amount of time (the statute of limitations). Family members or estate administrators in Georgia have two years from the date of the deceased's death to file a wrongful death suit. The statute of limitations may be extended to account for the disposition of a criminal case and the deceased's estate in probate. 
An Attorney's Help is Crucial
Our team is profoundly sorry if someone close to you has suffered an untimely death. We know that no amount of money can bring back your loved one. However, getting compensation can ease financial burdens and allow you space to grieve. We're ready to talk when you are. As always, your first consultation with us is free.