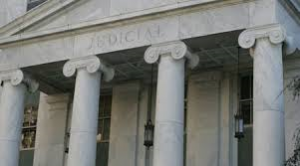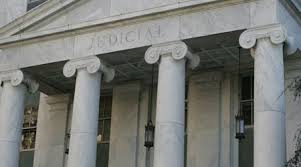 I am struck today by the decision of the Wisconsin Supreme Court yesterday to rule that the Governor and the head of its Public Health Department did not have the authority to issue stay-at-home mandates during the Covid-19 pandemic. As the Governor of Wisconsin said, Wisconsin is now the "wild, wild west." Chaos has already ensued in the less than 24 hours since the ruling, as predicted by Governor Tony Evers. Bars were packed last night in Wisconsin, with absolutely no social distancing (from the photos it looks like no distancing at all) and no masks being worn. World-leading scientists and epidemiologists predict this will necessarily cause a spike in Covid-19 cases and unnecessary suffering and deaths.
The first thing to note of this decision is that the case was brought by Republican Wisconsin Legislators against the Governor, so that essentially the Legislators were suing saying a bill they had passed was unconstitutional. Wait. What? How is that possible? They passed it. Surely, they can't now file suit claiming the very thing they wrote, voted on and passed was actually unconstitutional from the get go. This turns the legislative process on its head.
The second thing to note is that this was a decision that ran along party lines in a very politicized state supreme court. The Wisconsin Supreme Court's conservative-backed majority split in the 4-3 decision, with Chief Justice Patience Roggensack, Justice Daniel Kelly, who recently lost his bid for election, Justice Annette Ziegler, and Justice Rebecca Bradley voting to overturn Palm's order. Conservative-backed Justice Brian Hagedorn joined the court's two liberal-backed members, Justice Ann Walsh Bradley and Justice Rebecca Dallet, in dissent.  You may remember that Justice Kelly, a Republican, recently ran for reelection as a Republican and even had the President of the United States come to Wisconsin and campaign for him in a unabashed political statement. Justice Kelly lost to a Democrat, Jill Karofsky but, alas, that Democrat hasn't taken her seat on the bench yet. Otherwise, there is no question this decision would have come out the other way given the fact that even one Conservative justice sided with the dissenters. This recent election, you may recall, was another politicized decision by the Wisconsin Supreme Court as it ruled that the election in April, during the height of the Coronvirus crisis, had to proceed as originally scheduled and that Wisconsin citizens had to vote in person. Undoubtedly, the Republican members of the Supreme Court thought this would hold voting down as surely folks wouldn't want to risk their lives voting, of all things But surprise! It didn't work, and the Liberal Democratic candidate beat the Republican candidate who POTUS personally endorsed. Karofsky credited her win to voters rising up and rejecting Republican efforts to suppress turnout. "People were willing to do that because they wanted their voices to be heard in this election," she said. "A lot of times on election day we're wringing our hands because we're so upset about voter apathy. That wasn't the problem on Tuesday. People wanted their voices heard."
So this latest political decision by the Wisconsin Supreme Court was obviously not its first. What is ironic is that most Conservative jurists tout themselves as believing in "judicial restraint," which is the opposite of "judicial activism," yet these last two major decisions of the Wisconsin Supreme Court can only be categorized as judicial activism at its worst. In fact, "judicial restraint" is a hallmark of the The Federalist Society, of which membership now seems to be a bona fide job qualification to become a judge, at least certainly in the Federal Courts. So why would an ultra-Conservative, Republican-dominated Supreme Court like Wisconsin's ignore precedent and rewrite Wisconsin legislation to say the Governor and the Health Services Secretary did not have authority to issue a stay-at-home order when it was this very Wisconsin Legislature that had passed the bill granting that authority in the first place? As Alice in Wonderland so presciently said, "It would be so nice if something made sense for a change."
Our own Georgia Supreme Court is non-partisan.  Even though they are elected, their elections are non-partisan races. The Georgia Supreme Court reminds itself occasionally that they must exercise judicial restraint as part of their duties as the highest appellate Court in our State.  Recently, it noted: "the cardinal principle of judicial restraint—if it is not necessary to decide more, it is necessary not to decide more—counsels us to go no further.' Chrysler Grp., LLC v. Walden, 303 Ga. 358, 372, 812 S.E.2d 244, 256 (2018). "[T]he legislature, and not the courts, is empowered by the Constitution to decide public policy, and to implement that policy by enacting laws." Commonwealth Inv. Co. v. Frye, 219 Ga. 498, 499, 134 S.E.2d 39 (1963); see also Perdue v. Baker, 277 Ga. 1, 14 (6), 586 S.E.2d 606 (2003) ("The core legislative function is the establishment of public policy through the enactment of laws."). We therefore conclude that the trial court correctly held that no good faith/probable cause exception exists. Duncan v. Rawls, 345 Ga. App. 345, 350, 812 S.E.2d 647, 651 (2018), cert. denied (Oct. 22, 2018). In fact, it is doubtful whether such a lawsuit filed by Republican Legislators in Wisconsin would even be viable here in Georgia. "The General Assembly also recognizes that the proper functioning of state government requires that state officers and employees be free to act and to make decisions, in good faith, without fear of thereby exposing themselves to lawsuits and without fear of the loss of their personal assets. Consequently, it is declared to be the public policy of this state that state officers and employees shall not be subject to lawsuit or liability arising from the performance or nonperformance of their official duties or functions. Ga. L. 1992, p. 1883, § 1 (enacting O.C.G.A. § 50–21–21 (b)) (emphasis added)." Lathrop v. Deal, 301 Ga. 408, 443, 801 S.E.2d 867, 891 (2017).
Regardless, it is extraordinary that a Legislature can sue State Agency heads, or the Governor, for using powers granted to them by the very Legislature that is suing them to stop them from using those powers. What is more extraordinary than that, is that a State Supreme Court not only permitted it, but sided with the Legislators.
Wisconsin Governor Evers has said that this ruling by the Wisconsin Supreme Court has thrown the state into "chaos." I don't doubt that is true. Wisconsin Justice Dallat, dissenting, wrote: "This decision will undoubtedly go down as one of the most blatant examples of judicial activism in this court's history.  And it will be Wisconsinites who pay the price." This may be true, but when a Supreme Court puts its thumb on the scales of Justice to ensure the outcome it wishes to see, everyone loses.
Robin Frazer Clark is a trial lawyer who pursues justice for those who have personal injury claims as a result of being injured in motor vehicle wrecks, trucking wrecks, defective products, defective maintenance of roads, premises safety, medical malpractice and other incidents caused by the negligence of others.  Ms. Clark is the 50th President of the State Bar of Georgia, a Past President of Georgia Trial Lawyers Association, a Past President of the Lawyers Club of Atlanta and has practiced law in Georgia for 31 years. She is a member of the International Society of Barristers and of the American Board of Trial Advocates. Mrs. Clark is listed as one of the Top 50 Women Trial Lawyers in Georgia and is a Georgia Super Lawyer.
Robin Frazer Clark ~ Dedicated to the Constitution's Promise of Justice for All.