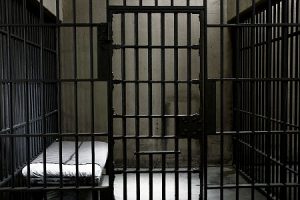 I was checking the newly released opinions from the United States Supreme Court and Taylor v. Riojas (11/2/2020) caught my eye.  I'm not sure why.  I must have seen "qualified immunity" somewhere in the summary. Taylor v. Riojas was one of the bunch of qualified immunity cases coming up at the same time before the Supreme Court and on which there was much speculation over whether the Supreme Court might overturn the qualified immunity doctrine. "Qualified Immunity" is a judicially-created doctrine that gives police officers and correctional officers the benefit of the doubt when someone under their control has suffered injury.  This Judge-made doctrine shields an officer from suit when she/he makes a decision that, even if constitutionally deficient, reasonably misapprehends the law governing the circumstances she/her confronted. Excuse the pun, but it is a get-out-of-jail-free card to officers.
I call the Taylor v. Riojas opinion a Loch Ness Monster because it denied correctional officers in Texas the usual qualified immunity. Thus, like the Loch Ness Monster, you have heard of cases in which (hypothetically) qualified immunity was denied but you have never actually seen one.  Well, now you have. The United States Supreme Court reversed the 5th Circuit and remanded the case for trial.  Before we take stock of that, you need to know the facts of the case.  I am quoting directly from the 2 and 1/4 page opinion, perhaps the shortest in Supreme Court history.
"Petitioner Trent Taylor is an inmate in the custody of the Texas Department of Criminal Justice. Taylor alleges that, for six full days in September 2013, correctional officers confined him in a pair of shockingly unsanitary cells. The first cell was covered, nearly floor to ceiling, in " 'massive amounts' of feces": all over the floor, the ceiling, the window, the walls, and even " 'packed inside the water faucet.' " Taylor v. Stevens, 946 F.3d 211, 218 (CA5 2019). Fearing that his food and water would be contaminated, Taylor did not eat or drink for nearly four days. Correctional officers then moved Taylor to a second, frigidly cold cell, which was equipped with only a clogged drain in the floor to dispose of bodily wastes. Taylor held his bladder for over 24 hours, but he eventually (and involuntarily) relieved himself, causing the drain to overflow and raw sewage to spill across the floor. Because the cell lacked a bunk, and because Taylor was confined without clothing, he was left to sleep naked in sewage.