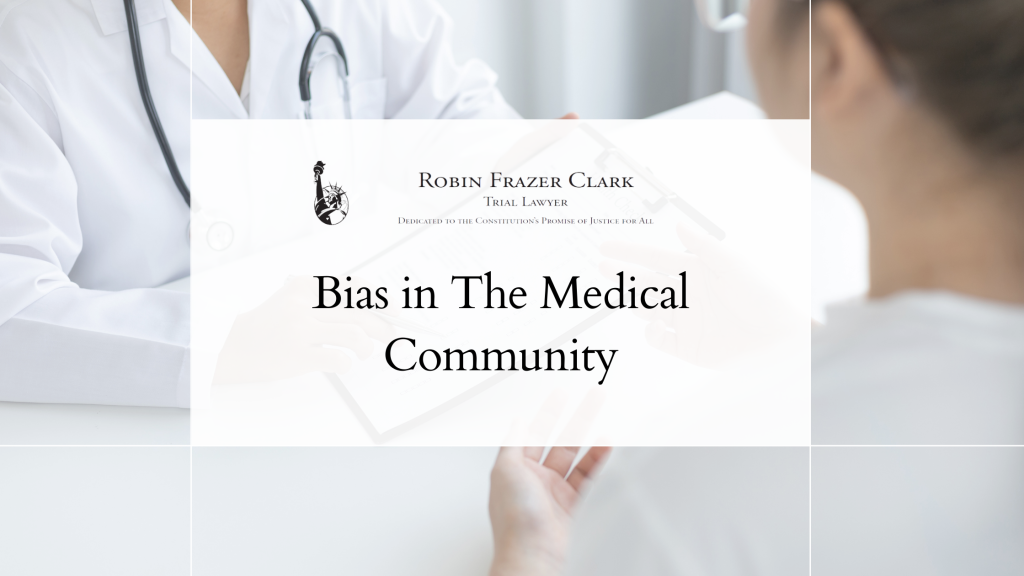 In the past, we've discussed medical malpractice and wrongful death, but we don't often consider exactly how someone with years or decades of training could overlook or outright refuse to treat patients with real concerns. Overweight women in particular have to contend with sex-specific ailments that tend to cause even OBGYNs to attribute every type of pain to "obesity" in general. Everyone can agree that being "healthy" is ideal, but isn't that the point of going to the doctor in the first place? When doctors ignore their patients' concerns, it can lead them to make poor choices that lead to injury or even death for their patients.
Non-Collaborative Treatment Plans
Every individual seeking medical care needs a specific treatment plan that fits their lifestyle and treats their concerns. The trouble with that is doctors aren't specialists in every field. Complaints of stomach pain to a general practitioner may lead them to believe that a patient's issues are simple to treat with over the counter medication; while a gastroenterologist may be better equipped to pinpoint what's causing the pain. The trouble is getting to that specialist and for them to take your issues seriously.

If you have a chronic illness, doctors may assume that all of your suffering is attributed to the chronic illness rather than a new disease or injury that needs immediate treatment. For example, if a patient suffers from anxiety and depression, a doctor may attribute these chest pains as a symptom of their chronic illness, rather than a heart attack. Conversely, a doctor who believes a patient is having a heart attack, may discover that the patient is actually having a panic attack–after they have already started treatment. 
The common denominator here is that doctors don't always have the right answers, but they're still expected to use their judgment in the best interest of their patients. The main problem is when doctors are negligent and refuse to collaborate with patients on a treatment plan, or requests for specific testing, which could lead to harm or even death for a patient. If this happens, patients or their loved ones could be entitled to compensation for their pain and suffering due to malpractice.
Addressing Bias
Humans are known for being biased in some way, and it's completely natural. However, when your biases cloud your judgment, and prevent you from performing your job properly, it's a major concern. This is especially dangerous in the healthcare system because a doctor's preconceived notions about a person or group could prevent them from delivering appropriate treatments. Whether or not a patient dies because a doctor made inaccurate assumptions about their health due to their race, gender, or medical history, it's still considered malpractice and in many cases wrongful death. 
Women disproportionately experience a lack of acceptable care in many aspects of their health. If you're a woman, it's likely that at some point in your life, your pain or illness has been directly attributed to your menstrual cycle or daily habits. If you haven't experienced this, just look up "misogyny" and "doctor" on Tiktok and you'll see video after video of women and other doctors pointing out blatant flaws in medical procedures, or discussing their own negative experiences. There are certain medical procedures that seem so inhumane that both male and female medical professionals are begging the question: Why aren't women's health concerns taken seriously? 
Consider these two birth control options available to patients: Vasectomy for men and IUD insertion for women. Both should be painless outpatient procedures that serve a similar purpose. During a vasectomy, the patient is numbed and walks out the very same day. During an IUD insertion, results vary in extremes. Patients may or may not be numbed–depending on their doctor's preference. They may or may not be prescribed pain medications for recovery. A common occurrence is to receive none of these basic treatments while the doctor calmly tells them, "This will pinch a little," only to experience what some describe as the most agonizing pain they have ever felt. 
Finding Closure and Getting Results
It may not be feasible to "prove" that the doctor or healthcare professional was negligent due to their inherent biases, but the weight of their actions is still there. When a healthcare provider's actions–or refusal to act–deviate from accepted standard of care, documented proof of their liability is the lynchpin in a malpractice or wrongful death suit. 
Doctors may not realize that they're actively causing harm, but that doesn't mean they should not be held accountable for it. Surgical errors, misdiagnoses or delayed diagnoses, medication errors, birth injuries, anesthesia errors, and failure to obtain informed consent are among the few most common examples of what can be considered medical malpractice that deserve respect and compensation. If you're not sure about whether or not you should pursue a lawsuit, you can discuss your case with the team at Robin Frazer Clark, P.C. during a complimentary initial consultation. To get started, call (404) 873.3700.