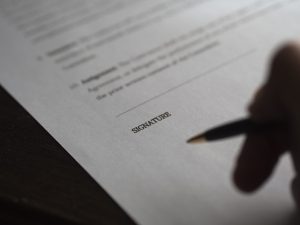 Families don't look the same as they did 30 or even 10 years ago. Although traditional families still tend to be the norm, there is a greater emphasis and acceptance of a chosen-family. Sadly, Georgia law has not caught up with the new social norms which leaves many families unable to legally advocate for their loved ones in many situations. Wrongful deaths leave a wake of disaster that spreads beyond an individual's life. This article will outline some of the most important information you need to know about the wrongful death statute in Georgia and who can file a suit to find justice for their loved one.
What is Wrongful Death?
People die by tragic accidents every day, but some (or most) accidents can be prevented. Wrongful death occurs as a direct result of negligent, reckless, intentional, or criminal behavior or acts of another person or entity. For example, if a company fails to recall a dangerous faulty product and someone dies as a result, this could be considered a wrongful death. The damages that are collected after a wrongful death vary depending on the impact that person's death has on their loved ones. Although the financial restitution will never undo the life-altering trauma from a wrongful death, it can help lighten the economic burden and give room for loved ones to grieve. 
Recovery Rights
Georgia law is very specific about what constitutes wrongful death, who may file a suit, and how damages are calculated. Unfortunately, it does not recognize common-law marriage or "chosen family." This means that if the people you love and trust most in life are not identified within the statute, nothing can be done regarding legal recourse. Those who can establish a wrongful death claim depends on the marital and parental status of the deceased. The groups are as follows:
Unmarried, No Children: The parents of the deceased (separated or divorced) or their estate. 
Married, No Children: The spouse of the deceased.
Married, With Children: The spouse or children of the deceased. If the children are minors at the time of the lawsuit, they are still entitled to damages, even if they cannot file the suit themselves. In the event that the decedent is unmarried with children, the rule still applies to the surviving children.
Damages Calculation
A question that people often have regarding damages in wrongful death suits is: How can a human life be quantified? It's true that the value of a human life is priceless, but in cases of a wrongful death, the damages are calculated by the "full value" of the decedent's life. The full value includes the full economic "value" or income and bonuses that person could have earned if they lived a full life, and the emotional "value" they brought to their families. The emotional impact someone could have is more difficult to quantify, but absolutely plays a part. How many birthdays and holidays will that person be missing? How has the overall quality of life for the loved ones they've left behind been impacted? No dollar amount can bring back the life they once had, but it can grant positive experiences that wouldn't otherwise be possible without the decedent. 
Wrongful death is one of the most traumatic and heartbreaking experiences any family can experience. To put it nicely, it's challenging to be forced to listen to an insurance company or the defendant attempt to diminish the value of your loved one's life to avoid paying damages. That's why a legal team that is experienced in aggressively and effectively pursuing justice is necessary when handling such an emotional case. For a consultation, contact our firm online, or call (404) 873-3700 today.