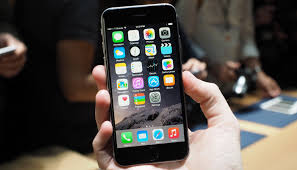 This week in Georgia a Georgia State trial court ruled in favor of the social media application Snapchat in a personal injury case and granted Snapchat judgment as a matter of law based on immunity.  The case is Maynard v. Snapchat and is pending in the Spalding County State Court. The plaintiff, who suffered severe brain damage in a wreck when he was hit by a teen who was using Snapchat at the time of the wreck is ably represented by several of my friends, including Mike Terry and Michael Neff, both wonderful lawyers. The suit asserted that Snapchat's speed filter—a feature which allows a user to photograph how fast a user is going—"motivated" McGee to "drive at an excessive speed to obtain recognition and to share her experiences through Snapchat."  Apparently, young drivers who use Snapchat are now often driving recklessly fast so they can snap a photo of the speed of the car they are driving to share it with all of their Snapchat followers, and then I guess the reckless driver gets to brag to all of her friends, "Hey! Look at me!!  Me! Me! Me!  Look how fast I am driving!!  Whoopeeee!"  But the Snapchat app encourages the driver to break the law, drive way too fast, illegally fast, and then requires an action by the speeding driver to capture the not-to-be-missed moment.  Those few seconds of distraction force the young driver to take her eyes off the road and they often lose control of their car or fail to stay in their lane, resulting in a horrible car wreck and causing untold devastation to an innocent person minding his own business driving on the road that night.  In the Spalding County case the evidence showed the teen driver reached speeds of 113 m.p.h. AWFUL!
The defense attorneys argued successfully that Snapchat was entitled to complete immunity under the Communications Decency Act, passed in 1996, and whose Section 230 states, "[n]o provider or user of an interactive computer service shall be treated as the publisher or speaker of any information provided by another information content provider."  This provision seems to grant immunity for written communications published on the social media application, not for creating an app that encourages someone to break the law in the first place.  Simply reading the literal words of the immunity provision, they would seem to be inapplicable to the facts of this case.  But I'm not a judge and the only opinion that counts is the trial judge's and he disagreed with me.  Plaintiff's counsel, I would assume, are considering an appeal.
This case shows a horrifying trend with the Snapchat "speed filter."  In November of last year in Tampa, Florida, a teen driver who reached speeds of 115 m.p.h. lost control of her car, crossed a median and hit a minivan carrying a family. The wreck killed five people. Snapchat says it actively discourages "their community" to use the speed filter while driving.  If that is true, what is the point of it?  Can Snapchat claim, with a straight face, argue that the speed filter is not designed to be used while driving when it's entire purpose is to measure a vehicle's speed?  There is also currently pending in Texas another lawsuit against Apple with essentially the same facts and allegations as the Maynard case here in Georgia but involving Apple's application Facetime. In that case, a   "driver rear-ended the Modisettes with his Toyota 4Runner at 65 miles per hour — killing five-year-old Moriah Modisette. The driver, Garret Wilhem, told police he was on FaceTime at the time of the crash, and officers found his phone in the car with FaceTime still engaged."
With the granting of complete immunity to Snapchat by the Georgia trial court, we will have to wait to see if a Georgia jury would hold Snapchat responsible.  I tend to think  it would based on the facts I am aware of. I think  a Georgia jury would take the opportunity of a trial to tell Snapchat "get rid of the that speed filter app. There is no reason to have it." We will have to wait to see if it ever gets to that point.  What do you think?
Robin Frazer Clark pursues justice for those who have personal injury claims as a result of being injured in motor vehicle wrecks, trucking wrecks, defective products, defective maintenance of roads, premises safety, medical malpractice and other incidents caused by the negligence of others.  Ms. Clark is the 50th President of the State Bar of Georgia and a Past President of Georgia Trial Lawyers Association and has practiced law in Georgia for 28 years.  Mrs. Clark is listed as one of the Top 50 Women Trial Lawyers in Georgia and is a Georgia Super Lawyer.  Robin Frazer Clark~Dedicated to the Constitution's Promise of Justice for All.