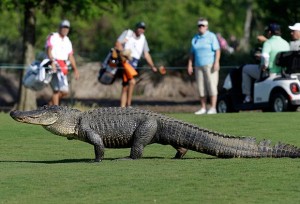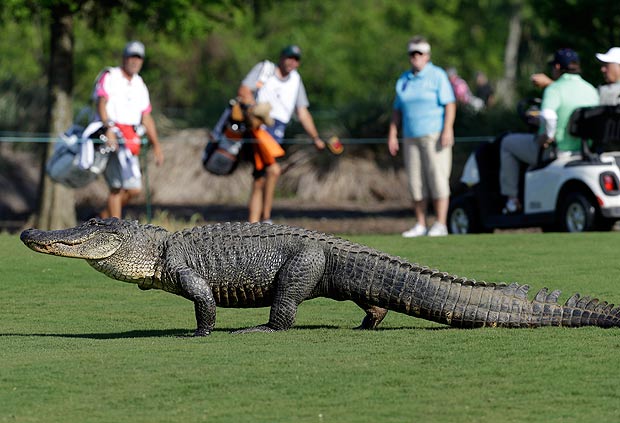 The tragic news from Disney World in Orlando, Florida this week of a toddler being carried away and killed by an alligator in a lagoon on Disney property has sent waves of terror in every parent whose child has ever waded into any water other than a swimming pool.  My family made many trips to Disney World when my children were young and water is everywhere around the property. It is my understanding that at this particular lagoon at The Grand Floridian Hotel there were "No Swimming" signs posted near the water.  Yet the photos I have seen show chaise lounge chairs on a sandy beach in front of the lagoon.  The beach was, apparently, man made by Disney for the enjoyment of their guests and Disney put the chaise lounge chairs on the beach looking directly to the lagoon. What is the message being sent by Disney?  Come sit in these lounge chairs and enjoy the beach and the water?  Doesn't the placement of the chairs there and the placement of the sand there act as an invitation to wade in the water?
Disney is now, apparently, placing warning signs there now, along the lines of "Beware of Alligators." Is this too little, too late?  What is the duty Disney owed to its paying guests to warn them of alligators or to make sure they could not be harmed by alligators while their paying guests are staying at their hotels?
This incident brought to mind a similar tragedy that occurred not too long ago in Georgia, when a senior citizen was, ostensibly, grabbed by an alligator, carried away and killed while she was staying with her children at their home which was on a golf course.  This case was litigated and, ultimately, decided by the Supreme Court of Georgia. The case is Landings Association v. Williams and was decided in 2012. The relevant facts, as discussed in the Court's opinion are as follows:  Williams, the victim,  was house-sitting for her daughter and son-in-law at The Landings, a planned residential development with a golf course located on Skidaway Island off the Georgia coast. Before The Landings was developed, the land within and surrounding its boundaries was largely marsh, where indigenous alligators lived and thrived. In order to develop the property, The Landings entities installed a lagoon system which allowed enough drainage to create an area suitable for a residential development. After the project was completed in the 1970s, the indigenous alligators subsequently began to move in and out of The Landings through its lagoon systems.