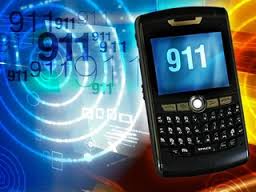 Should a caller EVER be placed on hold when calling 911? Common sense tells us of course not, right?  By the very nature of the call, that you are calling 911, you have an emergency that needs to be addressed, well, emergently.  Unfortunately, many 911 calls in Metro Atlanta are being placed on hold, with the typical hold message of "Your call is very important to us."
CBS46 News has investigated and reported on this new phenomenon in which the 911 Center places an emergency caller on hold.  CBS46 uncovered a frightening trend in the numbers, showing an increase in 911 wait times. For the first four months of 2022, nearly 13%, which is over 40,433 people, sat on hold more than 40 seconds. That's an increase from 2021 where it was at 9%, and 2020 at 5%. The majority of Atlanta's 911 callers do not wait on hold for more than 10 seconds. In the first four months of 2022, roughly 75% of Atlanta's 911 callers or 245,855 people called 911 and waited less than 10 seconds to talk to an actual person.
I experienced this personally recently when my husband called 911 to report a street racing incident occurring near a restaurant where we where having dinner out on its patio. We were enjoying dinner outside when we started smelling smoke and heard tires screeching. This occurred at the intersection of Briarcliff Road and LaVista Road in unincorporated DeKalb County on a beautiful Sunday early evening. Within seconds of the noise of the screeching tires, a crowd appeared, as if by magic. There were easily 80-100 people surrounding that intersection watching cars go round and round burning up their tires. I'm guessing some of those 80-100 folks were armed, thanks to our "concealed carry" law in Georgia. It wasn't a leap in logic or imagination to believe someone might get hurt. My husband dialed 911 and was placed on hold with a message saying to him that his call "was important to them." We later saw numerous posts on our NextDoor website that other folks attempted to call 911 for this same incident, also, and were placed on hold. Eventually, DeKalb County police cars arrived at the scene perhaps 10 minutes after we tried to call.