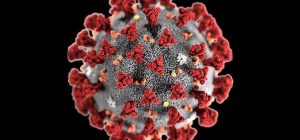 During the on-going global pandemic many states have adopted additional liability protections for the healthcare industry. Governors in New York, New Jersey, and Michigan have all signed executive orders codifying additional protections. In Georgia, Governor Kemp has signed a number of executive orders that provide different levels of legal immunity for those working to help with the state's response to the public health emergency. Georgia's most notable executive order regarding liability protections, was signed into action by the governor on April 14th.
Governor Kemp's April 14th executive order offered nearly all healthcare workers and facilities the same protections as "auxiliary emergency management workers," pursuant to O.C.G.A 38-3-35. This code offers sweeping protections against liability during a state of emergency. It states that the parties outlined cannot be held liable for death, injury, or damage to property, except in cases of willful misconduct, gross negligence, or bad faith. The specific designations of who is considered an "auxiliary emergency management worker," are outlined in O.C.G.A. Codes, 31-7-1(4)(A), 31-7-1(4)(C)-(G) and 31-7-1(5). Based on these codes all active hospitals, nursing homes, ambulatory care facilities, surgical centers, testing lab facilities, birthing centers, imaging centers, or public health centers are protected. These protections went into effect upon the governor's signature on April 14th and will be in place until the public health state of emergency ends. 
Even with executive orders in place to shield the healthcare industry from liability, Georgia lawmakers continued to work toward constructing additional protections. The Georgia house of representatives introduced House Bill 167, which offered increased protections for all Covid-19 related cases, and sought to make them permanent. This specific bill bounced between the Georgia house and senate, until many of the key considerations were absorbed into Senate Bill 359. On the final day of the legislative session SB 359 was adopted, superseding the governor's April 14th executive order. The bill currently awaits the governor's signature to be passed into law. Given the governor's record, the signing of the bill should be considered a formality.