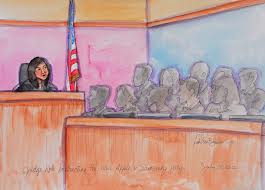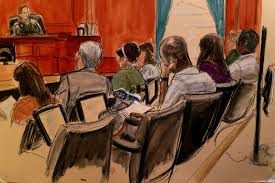 I hope many of you read my last blog post "Whoever Wants To Serve on a Civil Jury Trial During a Pandemic Raise Your Hand."    I received some wonderful comments about it, which led me to want to add a bit more to my thoughts on the subject and, hence, this is Part Two of that blog post.  I want to add to the list of why it would not be a good thing to start back up civil jury trials right now when only a small percentage of the Georgia population has been vaccinated. That reason is that Covid-19, without dispute, has disproportionately affected African Americans and people of color (BIPOC) than other citizens. Even the CDC admits this.  The CDC states:
"There is increasing evidence that some racial and ethnic minority groups are being disproportionately affected by COVID-19. [2], [3], [4], [5], [6] Inequities in the social determinants of health, such as poverty and healthcare access, affecting these groups are interrelated and influence a wide range of health and quality-of-life outcomes and risks.[1] To achieve health equity, barriers must be removed so that everyone has a fair opportunity to be as healthy as possible."
And yesterday (February 16, 2021) Georgia tied its highest reported daily deaths of 180 from Covid-19, so that hospitalizations may be going down but the death rate is not.