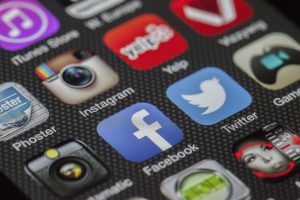 In continuing the series of blogs on distracted driving, I saw a heartbreaking story on the news last week that unfortunately fits right in with the other blogs on Texting While Driving and Snapchatting While Driving. An 18 year old girl was driving her 14 year old sister while operating a Livestream video feature of the Instagram app. Her car drifted into the other lane, and when she overcorrected, the car flipped. Her 14 year old sister was ejected from the car and died. The older sister — while driving — captured the whole thing on video.
The older sister was arrested on-site for suspicion of DUI and gross vehicular manslaughter. Even if the family does not file a civil complaint — for the wrongful death of one daughter caused by another — the driver faces 13 years in prison if convicted on all 6 felony counts.  (Keep in mind that there may be family immunity laws that would even prevent such a lawsuit).
In a recent case involving an accident while using the Snapchat app, the plaintiff sued Snapchat, Inc. for having the "speed overlay" filter, which has incentives for a driver to use the app while the car is in motion at high speeds. This differs from the Instagram Live function, which seemingly has no "incentives" or benefits for using the function except keeping friends up to date with your every move. Were this motor vehicle accident to be filed as a civil complaint, it would be interesting to see if Instagram could be held liable for the resulting death, as the "incentives" from the Snapchat app were the main argument behind the plaintiff's claim.