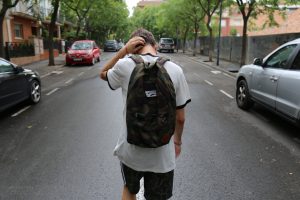 Although fewer teens are actually getting their driver's licenses these days, a majority of 16- and 17-year-olds are still on the road. This age cohort is responsible for a larger percentage of car accidents than other groups as well, due to inexperience and the proliferation of smartphone applications that lead to distracted driving temptations. As a result, many people injured in car accidents are put in awkward situations when a minor is the at-fault driver and they are forced to file a lawsuit against the driver. What happens then?
Georgia Has Parental Responsibility Laws
The Georgia Code places liability on the parents or guardians of a minor who commits a tort against another person. A car accident that results in injury typically qualifies as a tort, which is the violation of a private legal right (other than breach of contract). 
In the case of a car accident, though, plaintiffs in Georgia have a few things to prove in order to recover from the parents of a minor child. Generally, you must show that the minor's parents had legal control over the car and entrusted him or her with the vehicle. In some cases, you have to prove that the parents knew the minor was an irresponsible driver or that the parents and child were living in the same household.
You Might Not Have to Sue
The first step after any car accident that causes damage is to file an insurance claim. Once fault has been determined, the at-fault driver's insurance typically compensates the party that incurred any expenses after the accident. As long as you receive a satisfactory amount from your insurance claim, you might not need to file a lawsuit. Regardless, having an attorney guide you through the process is important. 
Sometimes, Drivers Do Not Carry Enough Insurance
Licensed drivers are required to carry a certain amount of insurance coverage in case of an accident. Sometimes, though, the at-fault driver has either no insurance or too little insurance to cover damages arising from the accident. Uninsured/underinsured motorist coverage can help you out if this happens to you, but you might need to file a lawsuit against the at-fault driver if there are no other options. 
An Attorney is Your Greatest Asset
No matter the age of the at-fault driver, getting compensation and justice can be more difficult than it should be. To protect yourself and your rights, you need a knowledgeable and experienced attorney who will tirelessly work for you and your interests. Robin Frazer Clark, Trial Lawyer has spent decades helping Georgians get what they deserve. Contact the firm today to set up a free initial consultation.