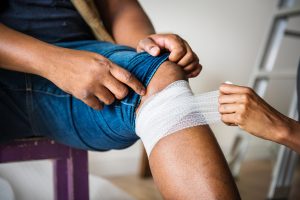 Whether you're a skydiver or a snowboarder, your favorite physical activities likely involve some sort of risk. We try to be careful and knowledgeable of these risks to avoid any harm to ourselves or others, but in a case of personal injury, knowledge of those risks could prevent you from recovering damages.
How Does the Assumption of Risk work?
The assumption of risk is a legal defense used by defendants in personal injury cases. It argues that you are knowledgeable and accepting of the risks involved in whatever activity you are participating in. You've likely already experienced an agreement to an assumption of risk – if you've ever gone skiing, skydiving, or any other number of physical activities, one of the waivers you signed beforehand may have been a contract specifying that you have accepted the assumption of risk for that activity. This means that should you be injured, it is assumed that you accepted the risk involved, and thus are liable for your injuries.