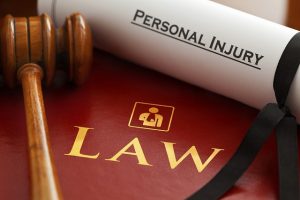 After an injury, your mind is full of complicated emotions. While in recovery, the last thing you want to be concerned about is "How will I pay my bills after this?" Feelings can be especially bitter when your injury is caused by the negligence of another individual. Once everything is said and done, you're likely entitled to a payout. One of the most common questions personal injury lawyers receive is: "How do you evaluate a case, and what are my injuries worth?" In this blog series, we'll cover the specifics of several scenarios to give you a better picture.
Permanent Injury
An important marker of damage evaluation is the extent of the injuries. One of the worst outcomes of any injury is to be saddled with a permanent injury. Permanent injuries can range from a minor annoyance to completely life-altering. Regardless of how physically obvious an injury seems, if it brings pain and suffering, then it can be used as a qualifying factor.
How can I determine the difference between a temporary and permanent injury?
The most important thing anyone can do after experiencing an injury due to negligence is to receive medical care as soon as possible. Even if the injury may seem small initially, if you have a gut feeling that something is off, you must see a doctor. In many states, for certain injuries, it's a requirement to see a doctor within 2 weeks of the accident, as it's considered important evidence. If you're in doubt about whether your injury requires a doctor's visit, you also have the option of consulting a personal injury lawyer to help guide you through the process. Many personal injury lawyers can give suggestions for practitioners that will take you and your injuries with the seriousness you deserve. 
The doctor will examine your injuries and consider your previous medical history in an assessment. Follow through with the necessary tests to allow the doctor to get a full picture. Doctors will then use their expertise to determine whether the injury is permanent in some way, and will suggest possible treatments or prescribe medication to ease the pain.
Some injuries require a little more time to determine their permanence. For example, if someone loses some of their motor functions, such as walking with a limp, they will likely go through months of physical therapy. After extensive treatment, if they never return to full strength, then that is considered a permanent injury. 
Visibly permanent injuries
A visibly permanent injury doesn't only mean that you now have to use a cane or wheelchair, but can also include cosmetic injuries. Did your injuries leave a scar, or disfigurement in some other way? Even if an injury is no longer physically painful, the scars they leave behind are not only a painful and emotional reminder of what happened, but can also affect your personal and professional life. Emotional pain and suffering also qualify for damages. Seeing a counselor or joining a support group are not only good therapeutic options but may also be signs that you are entitled to a payout. 
If you or a loved one has been injured due to property mismanagement, a car accident, or general gross negligence from another party, you are entitled to damages. Our firm is extremely dedicated and experienced in personal injury cases. For a free consultation, call 404.873.3700 or visit our website today.