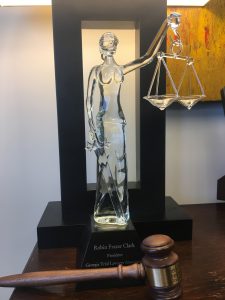 I was just put on a jury in a case that seems pretty clear cut.  So why am I here? Why is there a trial?
Many jurors may find themselves thinking this in a case in which the defendant is clearly at fault and the plaintiff is clearly injured. Most reasonable people, as jurors tend to be, would assume a clear liability case with clear injuries should be settled out of court. My concern is that when a juror is forced to sit on a jury in a case like this, the juror may very likely assume it must be because the plaintiff wanted too much money. But it seems to be a trend in many cases in Georgia that what actually has happened is that the insurance carrier for the at-fault defendant has refused to offer much, if anything, before trial, to try to resolve the case. This has been borne out many times in recent trials.
For example, in a case tried in Whitfield County, Georgia (Dalton) a jury entered a verdict in the amount of $21.6 million last month for a man who lost a leg after being struck by a pick-up truck as he walked toward a Whitfield County highway to stop traffic for a tractor-trailer.  The plaintiff's medical bills were more than $411,000 and the insurance carrier didn't even offer that much before the trial, according to plaintiff's attorney. He said the insurance carriers never offered any meaningful settlement despite their client's permanent, life-altering injuries and despite a court-ordered mediation.