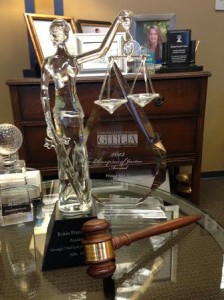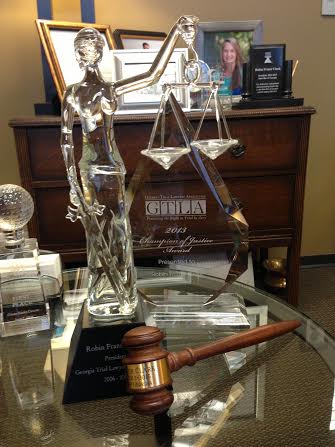 Having spent several days at home for the Holidays, I was struck (and not in a good way) about how many commercials there are on TV for personal injury lawyers. It is NON-stop. And the same goes for social media, where plaintiff's lawyer after plaintiff's lawyer is shown in a video bragging about themselves. It's sickening, and I don't think these commercial appearances enhance our reputation at all.  Just the opposite. So I thought I would take a moment to list a few things that a person like you who has recently been injured due to someone else's negligence should consider before hiring one.
How many cases has the lawyer actually tried for a plaintiff in front of a jury?  I have seen some young lawyers bragging online about their one awesome verdict, which begs the question: How many cases have they actually tried?  Have they tried only one case and it came out well for the plaintiff?  Potential clients should ask this question. In 32 years of practicing law, I have tried over 75 jury trials to verdict, some lasting 2-3 weeks. This is critical information. Hopefully, as a plaintiff, this is the only case you will ever have in your life. If it were surgery, would you want a doctor who had performed only one surgery before yours?  Or would you want one who had done  100 of them?
Is the lawyer on TV even licensed to practice law in Georgia? I am constantly amazed by the fact that some of the TV advertising lawyers are not even licensed to practice law in the State of Georgia. This means they haven't studied and worked with the laws of our state and they certainly haven't tried a case in a state court of Georgia. You have a right to know this and you can easily find this out by going to the website of the State Bar of Georgia at https://www.gabar.org/.  On the home page there is a search box titled "Member Directory."  This is a resource available to the public and you can put a lawyer's name in it and see whether they have a Georgia law license. You can also see where the lawyer went to law school and see what year he or she graduated from law school, which tells you how much real world experience the lawyer has. It also tells you whether there is any "discipline" on record for that particular lawyer, which means whether that lawyer was ever found to have violated the ethical or professional rules of conduct. This is crucial information everyone should have before hiring a plaintiff's personal injury lawyer.