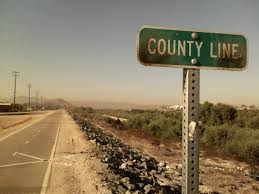 Let's say you have been injured in a car wreck because of negligent maintenance of a right of way owned by the County.  Can you sue the County for your injuries?
Of course, I have tried to teach my readers the short answer is always yes, you can sue anybody for anything. The real question then is if you sue the County, will your lawsuit be successful? The answer there, unfortunately, is probably not.
Counties in Georgia enjoy wide immunity from being held accountable through lawsuits. This is called "'sovereign immunity," which simply means you can't sue the King. Were your car wreck to have occurred on a State-owned right-of-way, maintained by the State of Georgia, you would have a viable lawsuit against the State of Georgia under a statute known as "The Georgia Tort Claims Act,"  O.C.G.A. Section 50-21-20 through -37.   The State of Georgia, in passing "The Georgia Tort Claims Act," recognized the inequity of a situation that would allow a Georgia citizen to be able to sue and recover from a private individual or corporation if they were negligent but not from the State of Georgia if it, acting through its employees, were negligent.  The trade-off agreed in the statute for doing away with sovereign immunity for the State is an individual employee may not be personally sued (so it protects State of Georgia employees from litigation) and recovery is capped (regardless of injury) at $1 Million.  This seems like an inherently reasonable trade-off…good for all citizens of the State of Georgia.