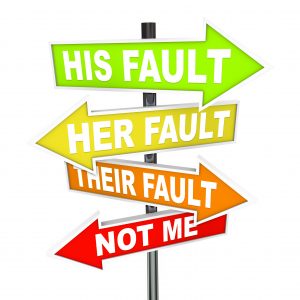 There have been two  recent appellate decisions in Georgia that address the morass that is apportionment:  FDIC v. Loudermilk, No. S18Q1233 (Ga. S. Ct. March 13, 2019) and Trabue v. Atlanta  Women's Specialists, LLC, No. A18A1508 (Ga. Ct. App. March 7, 2019).   Since the Georgia Legislature passed a new scheme of how a plaintiff receives justice in our Civil Justice System some 14 years ago, called "apportionment," there have been 1,328 Georgia appellate opinions that mention apportionment. This suggests that the law as passed was anything but a model of clarity.
The Georgia Supreme Court's opinion in
 FDIC v. Loudermilk
 reminds me of Mark Twain's quotation:  "The rumors of my death have been greatly exaggerated." I believe the rumors of the death of joint and several liability have been greatly exaggerated, ever since its passage in 2005. 
Loudermilk
makes it clear that joint and several liability is alive and kicking and coexists peacefully right next to apportionment. 
Loudermilk
, authored by Justice Sarah Warren,  involved a claim against a group of bank directors alleging that the former directors and officers were negligent and grossly negligent under Georgia law for their approval of ten commercial real-estate loans.  This case was tried to a jury in the Northern District of Georgia and the jury rendered a $5 Million verdict against the individual former bank officers. The bank officers appealed the verdict to the 11th Circuit Court of Appeals, which certified the question of whether the Georgia law of apportionment applied to this scenario to the Georgia Supreme Court. The
Georgia Supreme Court answered no
, that the statute did not end joint and several liability for co-defendants determined to have acted "in concert."  The Court held "Georgia historically has recognized this principle: "[i]t has always been true that where concert of action appears, a joint tortfeasor relation is presented and all joint tortfeasors are jointly and severally liable for the full amount of plaintiff's damage." 
Gilson v. Mitchell
, 131 Ga. App. 321, 324, 205 S.E.2d 421 (1974), 
aff'd
, 233 Ga. 453, 454, 211 S.E.2d 744 (1975) ("We conclude that the opinion of the Court of Appeals correctly states the law of Georgia on this subject and we adopt [its] opinion."). Cf. 
City of Atlanta v. Cherry
, 84 Ga. App. 728, 731-733, (67 S.E.2d 317) (1951) (rejecting joint-tortfeasor status although plaintiff alleged that defendants acted in concert because plaintiff failed to allege adequately that there was "concerted action in operating [an airport runway] in such a way as to injure plaintiff")."  
Fed. Deposit Ins. Corp. v. Loudermilk
, S18Q1233, 2019 WL 1303652, at *8 (Ga. Mar. 13, 2019).
This rule supports what many plaintiff's lawyers have been saying since 2005, i.e., that there is no apportionment until a jury says there is apportionment. Thus, not only apportionment but also joint and several liability charges must be given to a jury and counsel must be allowed to argue joint and several liability.
In every case I have  handled involving more than one defendant since 2005, I have argued that joint and several liability is still alive and kicking. Until now, I have not had a trial judge or defense attorney agree with me. Loudermilk gives me new hope with my argument. When the Georgia Legislature enacted the apportionment scheme, it did not expressly abolish joint and several liability. So, if we are going to go down the path that strict construction necessarily leads, the only destination one can reach is that joint and several liability survived the apportionment scheme, exactly as Justice Warren explains.  For example, in a wrongful death case based on the negligent design of the road, the designer who violated industry standards acts in concert with the State who allowed the design to violate the MUTCD acts in concert with the City who didn't make sure the street lights were working so as to illuminate the construction for a driver, all of which, together, resulted in the death of the motorist. Joint and several liability necessarily creates a right on contribution among joint tortfeasors so it will be interesting to see if more defendants pursue recoupment of money damages they have been ordered to pay via more contribution cases. The Loudermilk opinion certainly breathes new life into contribution cases.
The Court's reasoning regarding indivisible injury is puzzling, however, because many personal, bodily injuries are necessarily indivisible. For example, if there ever existed an indivisible injury, it would be the death of someone. In a case where there is no concerted action by the defendants,  is one defendant responsible for the decedent's heart?  And another defendant responsible for the decedent's lungs? This Court, that has so jealously protected the concept of stare decisis, seemingly so quickly tosses away the precedent of Gilson v. Mitchell, 131 Ga. App. 321 (1974) without overruling it but referring to it merely as a "paradigm" rather than precedent. The  Acquiescence Canon of Construction  provides that a Legislature implicitly endorsed existing judicial precedent on an issue or a matter of statutory interpretation.  This means that when the Georgia General Assembly enacted apportionment, it implicitly endorsed the binding authority of Gilson and its concept of indivisible injury.
The request for apportionment of damages among the defendants in Loudermilk who were all represented by the same counsel is troubling. Neither the Georgia Supreme Court's opinion or the District Court's opinion that originally denied defendant's request for apportionment makes mention of this, although, it seems to me to be a red flag. How would the defendant who was apportioned 99% of the fault feel about his lawyer who requested the apportionment who also represented the defendant who was apportioned only 1%? I suppose now that since the Court found apportionment not to apply, it becomes a "no harm, no foul" situation.  But just because "all's well that ends well" doesn't mean it was appropriate to ask for apportionment in the first place.
I also think there remains a Constitutional problem with apportionment in that under the same analysis in Nestlehutt v. Atlanta Oculoplastic Surgery, 286 Ga. 731 (2010), it violates the constitutional right of trial by jury by allowing juries to apportion damages to non-parties from whom plaintiff can never recover. Reducing a jury's verdict by whatever percentage of fault apportioned to a non-party from whom plaintiff can never collect that part of the damages verdict  "clearly nullifies the jury's findings of fact regarding damages and thereby undermines the jury's basic function." Just like in Nestlehutt, this violates a citizen's right to a jury trial which, as the Supreme Court has noted, is "inviolate."  I hope the Supreme Court will have the opportunity to review the constitutionality of apportionment under the Nestlehutt analysis soon.
The second apportionment appellate opinion, Trabue, was from the Georgia Court of Appeals, which upheld a $45.8 Million verdict in a medical malpractice case.  Trabue, authored by Judge Sara Doyle, involved a 2017 medical malpractice trial over the catastrophic brain damage a woman suffered days after childbirth. Named Defendants were Atlanta Womens Specialists, LLC and one of its physicians, Dr. Angus. Defense counsel requested that the jury be allowed to apportion damages to another one of AWS's physicians, Dr. Simonsen, who was not a named defendant by the plaintiffs in the case. The Court held "[n]otwithstanding the defendants' attempts to characterize their request for apportionment as between parties, they actually seek to apportion between Dr. Angus and Dr. Simonsen, a non-party under OCGA § 51-12-33 (b). By failing to give the mandatory notice required by that Code section, the defendants waived their right to apportion damages in that manner.27 Thus, the trial court erred by granting a new trial as to apportionment, and we therefore reverse that portion of the order."
Trabue v. Atlanta Women's Specialists, LLC, A18A1508, 2019 WL 1068194, at *7 (Ga. Ct. App. Mar. 7, 2019).  The Georgia Supreme Court's docket indicates that defendants have requested an extension of time to file a Petition for Certiorari to the Supreme Court so there, apparently, will be more to come in Trabue and I will certainly be watching for that.
Apportionment seems to have become the go-to tool for defendants. Blame anyone else but me, even a fellow officer or director, or even one of our own employees, as long as it might get the jury to place some percentage of fault on anyone else in the universe but me. Last week there was a
$5 Million verdict in favor of a plaintiff
in a car wreck case in which the defense was that a deer ran out in front of the defendant's car and that caused him to lose control of his vehicle and hit plaintiff. I was wondering whether the defense counsel asked the Court to permit apportionment of fault to the poor deer, who, apparently, couldn't be located after the incident. Things that make you go hmmmm. Apportionment has gotten out of control and I am glad to see both the
Loudermilk
and the
Trabue
opinions reign it back in to more common sensical application.
Robin Frazer Clark is a trial lawyer who pursues justice for those who have personal injury claims as a result of being injured in motor vehicle wrecks, trucking wrecks, defective products, defective maintenance of roads, premises safety, medical malpractice and other incidents caused by the negligence of others.  Ms. Clark is the 50th President of the State Bar of Georgia, a Past President of Georgia Trial Lawyers Association, a Past President of the Lawyers Club of Atlanta and has practiced law in Georgia for 30 years. She is a member of the International Society of Barristers and of the American Board of Trial Advocates. Mrs. Clark is listed as one of the Top 50 Women Trial Lawyers in Georgia and is a Georgia Super Lawyer.
Robin Frazer Clark ~ Dedicated to the Constitution's Promise of Justice for All.
robinclark@gatriallawyers.net