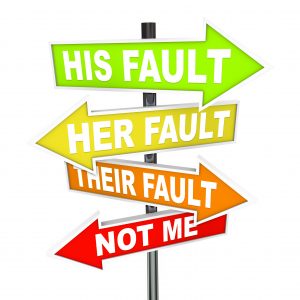 There have been two  recent appellate decisions in Georgia that address the morass that is apportionment:  FDIC v. Loudermilk, No. S18Q1233 (Ga. S. Ct. March 13, 2019) and Trabue v. Atlanta  Women's Specialists, LLC, No. A18A1508 (Ga. Ct. App. March 7, 2019).   Since the Georgia Legislature passed a new scheme of how a plaintiff receives justice in our Civil Justice System some 14 years ago, called "apportionment," there have been 1,328 Georgia appellate opinions that mention apportionment. This suggests that the law as passed was anything but a model of clarity.
The Georgia Supreme Court's opinion in
 FDIC v. Loudermilk
 reminds me of Mark Twain's quotation:  "The rumors of my death have been greatly exaggerated." I believe the rumors of the death of joint and several liability have been greatly exaggerated, ever since its passage in 2005. 
Loudermilk
makes it clear that joint and several liability is alive and kicking and coexists peacefully right next to apportionment. 
Loudermilk
, authored by Justice Sarah Warren,  involved a claim against a group of bank directors alleging that the former directors and officers were negligent and grossly negligent under Georgia law for their approval of ten commercial real-estate loans.  This case was tried to a jury in the Northern District of Georgia and the jury rendered a $5 Million verdict against the individual former bank officers. The bank officers appealed the verdict to the 11th Circuit Court of Appeals, which certified the question of whether the Georgia law of apportionment applied to this scenario to the Georgia Supreme Court. The
Georgia Supreme Court answered no
, that the statute did not end joint and several liability for co-defendants determined to have acted "in concert."  The Court held "Georgia historically has recognized this principle: "[i]t has always been true that where concert of action appears, a joint tortfeasor relation is presented and all joint tortfeasors are jointly and severally liable for the full amount of plaintiff's damage." 
Gilson v. Mitchell
, 131 Ga. App. 321, 324, 205 S.E.2d 421 (1974), 
aff'd
, 233 Ga. 453, 454, 211 S.E.2d 744 (1975) ("We conclude that the opinion of the Court of Appeals correctly states the law of Georgia on this subject and we adopt [its] opinion."). Cf. 
City of Atlanta v. Cherry
, 84 Ga. App. 728, 731-733, (67 S.E.2d 317) (1951) (rejecting joint-tortfeasor status although plaintiff alleged that defendants acted in concert because plaintiff failed to allege adequately that there was "concerted action in operating [an airport runway] in such a way as to injure plaintiff")."  
Fed. Deposit Ins. Corp. v. Loudermilk
, S18Q1233, 2019 WL 1303652, at *8 (Ga. Mar. 13, 2019).
This rule supports what many plaintiff's lawyers have been saying since 2005, i.e., that there is no apportionment until a jury says there is apportionment. Thus, not only apportionment but also joint and several liability charges must be given to a jury and counsel must be allowed to argue joint and several liability.