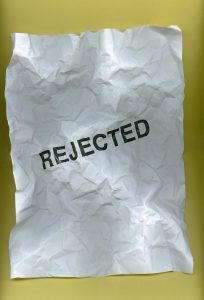 I constantly hear, even from jurors, that we are a "litigious society,"  that everyone sues over everything these days. Assuming this is true, who is to blame?  Critics immediately place the blame at the feet of the injured plaintiffs who must bring the lawsuit for compensation for the injuries they have suffered that were caused by someone's carelessness. If those darn hurt people who can't work any longer because of their injuries would just not file a lawsuit we wouldn't be a litigious society!!  The nerve of these people!  Getting injured through no fault of their own and then expecting compensation for the medical bills, lost wages, pain, inconvenience, inability to work, permanent scarring, loss of their normal quality of life, etc., from the person who caused it all.  The gall! Can you believe these people?
Yes.  Yes, I can. I believe these people because these are the people I represent every single day. These are the people who began their day with their normal routine like every other person but who, unfortunately, came into the path of someone who was careless, someone who wasn't paying attention to the road, someone who was texting while driving, someone who was reckless and causes an upheaval in the life of someone else due to their negligence and carelessness.
But don't blame these injured folks. Blame the insurance companies of the careless individuals, because it is the car insurance companies who take the stance "so sue me" and invite litigation that easily could have been avoided had they simply been reasonable in negotiating an insurance claim for personal injury.