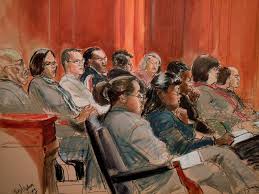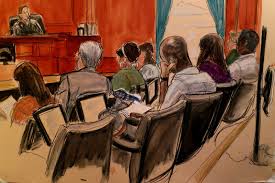 I've got jury duty and I can't wait!  Said no one ever (except maybe lawyers who almost never get to serve on a jury).  You have just received your jury summons, making an already bad day worse. Now what do you do?
 Show up at court.  When you receive a juror's summons, it is an actual summons for you to appear in court. Failure to appear in court at the correct time can place you in contempt of court. Don't make matters worse by failing to appear.  I have seen different courts handle this in different ways, ranging from a mere scolding by the trial court judge to payment of a fine. The trial judge can even hold you in contempt and threaten you with jail (although I have never seen this happen, and state court judges are elected so I doubt it ever will happen).  A trial judge in 

Virginia recently gave 200 people who had been summoned for jury duty but who had failed to appear a lecture on the importance of the role of the jury in our judicial systems. "Jurors perform a vital role in the American system of justice," Circuit Judge Jerrauld Jones told him at Friday's court hearing, noting that the Founding Fathers thought they were so important, they put jury trials in the Bill of Rights.  "Jury trials prevent tyranny," Jones said.  Judge Jones was, apparently, in a generous mood as he forgave their $100 fine and several people exclaimed "Thank you!" and "Bless the Lord!" when Jones told them he was dismissing the cases against them.