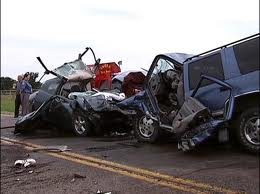 The Georgia State Patrol and and various National Databanks, including the National Safety Council, have for years kept the morbid statistics of how many people die during any given Holiday weekend. I have blogged about this in the past and try to keep tabs on whether Georgia highways are getting safer. Here are 5 things to know about traffic safety from the 2015 Labor Day:
 In Georgia this past weekend 14 people lost their lives in traffic incidents as reported by the Georgia State Patrol. Just for comparison's sake, there were only two traffic fatalities in Connecticut. In Kentucky there were nine.
The National Safety Council estimated there would be 395 traffic fatalities in the United States this Labor Day. Final National numbers are not yet in as some polls include any fatalities up to Tuesday morning.